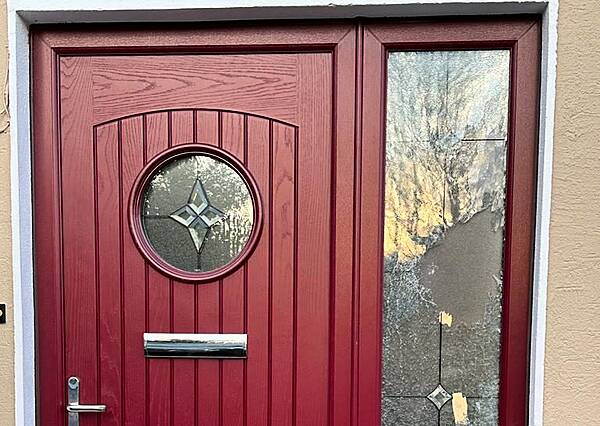 Sarah Slater
A Kilkenny councillor was left "terrified" when his home and van were vandalised on Thursday night but has vowed he "will not leave" or be intimidated.
The homes of Eugene McGuinness, who lives in Bishop Birch Place in Kilkenny City, was attacked at around 8pm on Thursday.
A section of his front windows were smashed, along with a glass panel in his front door, along with windows in his van, lights and back doors which were parked at the front of the property in the housing estate.
Cllr McGuinness was at home alone at the time of the incident.
"Luckily I wasn't injured, but I was only seconds away from where I could have been attacked as I was about to go out. I'm 33 years a councillor and nothing like this has ever happened to me before.
"I come from a political family as my father was involved in politics for 50 years," Cllr McGuinness said.
"When I heard the sound of glass breaking I tried to see what was happening but thought the best thing was to get to safety at the back of the house and of course I was terrified.
"These thugs and criminals knew exactly what they were doing and knew where I live, which is located in a cul-de-sac in an old Council estate. It was such a vicious attack and of course it doesn't make you feel secure.
"This attack was at 8.05pm, not 2am, and I will stay in my house no matter what. The gardaí arrived very quickly on the scene."
The 63-year-old said he has never been afraid to call out issues which are not democratically correct, and "I do so in a respectful way".
Minister for Justice Simon Harris said TDs should be treated with respect and dignity, and that should be extended to councillors and other political representatives, Cllr McGuinness said.
"How many more Eugene McGuinesses are there out there and experiencing such violence?
"I'm not afraid to speak out about what's happened as this was a well planned thuggery. I definitely won't be leaving my own home."
A number of people are understood to have been involved in the attack.
Gardaí have confirmed that they are investigating an incident with took place on Thursday evening at a residence on the outskirts of Kilkenny City.
In a statement, gardaí said: "An Garda Síochána are investigating an incident of criminal damage that occurred at a residence on the outskirts of Kilkenny City, yesterday (Thursday) evening, Thursday shortly after 8pm.
"No further information is available at this time."
Anyone with information of camera footage (CCTV or dashcam) is asked to contact Kilkenny Garda station on 056-777 5000, or the Garda Confidential Line on 1800-666 111.