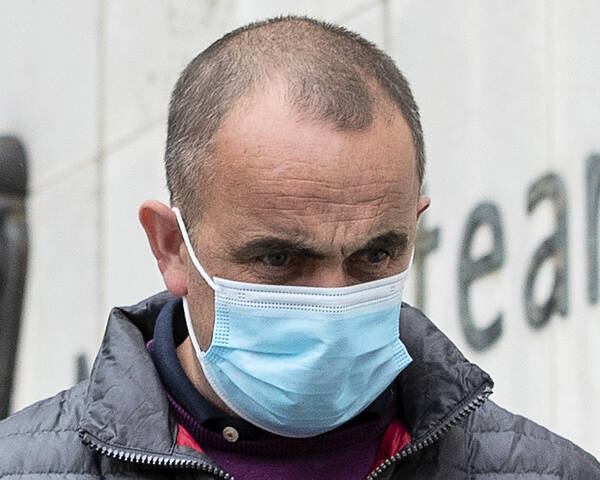 Paul Neilan
An 'Arthur Daley' type used-car salesman who had his conviction for IRA membership regarding a foiled bomb plot on a PSNI officer quashed wants his case declared a miscarriage of justice.
Robert O'Leary (44) was originally arrested after a car he sold was later used by dissident Republicans in the botched bombing operation against the officer in Belfast.
He was jailed for three years following a Special Criminal Court trial in October 2020 in which he was found guilty by the three-judge court of being a member of a group styling itself as the Irish Republican Army, otherwise Óglaigh na hÉireann, at a location within the State in August 2019.
The conviction, however, was quashed after it emerged Mr O'Leary's lawyers weren't told by the prosecution that the chief trial witness against their client was a convicted drug dealer.
The President of the Court of Appeal, Mr Justice George Birmingham, said at a hearing in January 2022 that an investigation was merited after he was told the DPP was not opposing Mr O'Leary's appeal against the conviction.
After his successful appeal, Mr O'Leary, of Clancy Road, Finglas, Dublin, called for an end to the Special Criminal Court after describing the ordeal of being "jailed for a crime I did not commit" by the non-jury court as "horrific".Mr O'Leary also vowed not to allow his case "to be swept under the carpet".
Miscarriage of justice
On Friday, at the Court of Appeal, Bernard Condon SC, for Mr O'Leary, said that his client would be seeking a certificate of a miscarriage of justice under Section 9 of the Court of Appeal Act 2014.
Mr Condon said certain matters regarding the affidavit had yet to be finalised and were "sensitive" in nature. Mr Condon said an edited affidavit would be lodged with the court.
Mr Justice George Birmingham adjourned the matter to February 17 for mention.
At Mr O'Leary's trial, the prosecution claimed a Skoda Octavia car used by the New IRA when they placed a bomb under a PSNI officer's Jeep at Shandon Park Golf Club, Belfast, in June 2019 had been supplied by Mr O'Leary.
The court was told Mr O'Leary had informed gardai he had bought the Skoda Octavia for €750 before selling it "two or three days" later.
Comparing himself to the Arthur Daley character from the 1980s comedy series 'Minder', he told officers that his main business was panel beating but he would also "flip" used cars for as little as €200.
Mr O'Leary later launched an appeal on the grounds that a newly-discovered fact had meant his conviction was unsafe.
Convicted drug dealer
In a submission to the Court of Appeal, lawyers for Mr O'Leary said the State's chief witness against their client, Nik Kasapi (40), was a convicted drug dealer.
Kasapi, according to the defence, had pleaded guilty to two counts of being in possession of a quantity of drugs for sale or supply at Dublin Circuit Criminal Court in May 2016 and was sentenced to two years and six months' imprisonment.
Kasapi, aka Armin Kasapovic, was also named in the legal papers as the owner of a company called Millennium Motors and that he was wanted in Montenegro for drug offences involving the sale or supply of €2m worth of cannabis.
"If these facts had been known in advance of trial, they would have impacted on the witness's credibility," the defence submission stated.
Mr O'Leary said there had been "no evidence" against him and "the case should never have come to court".
"I was locked up for a year and a half for a crime I did not commit," he said.
"The impact this has had on my family, my business, has been horrific. I sold a car legally. When did that become a crime?"
Mr O'Leary added that it was "not the end of the matter" as far as he was concerned.
"This won't be swept under the carpet," he said. "If ever there was a case which highlighted that there shouldn't be a Special Criminal Court, it is mine."