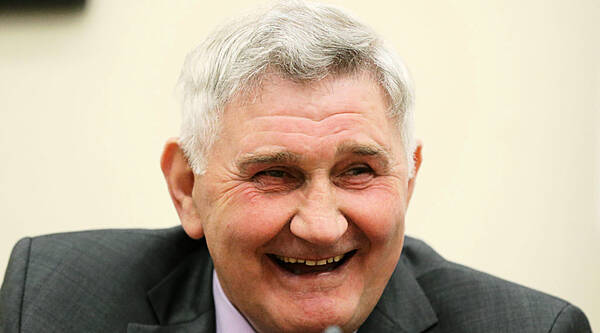 Anne Lucey
The marriage has taken place in Killarney of 86-year-old former Kerry great Mick O'Dwyer and Ms Geraldine Shields, his partner.
The event at the Civil Registry Office in Killarney yesterday was followed by a small intimate reception at the Great Southern Hotel in Killarney.
The glamorous bride, who is a grandmother, is originally from Co Tyrone. The couple have known each other for some years. They will reside in Waterville.
Mr O'Dwyer's first wife, Mary Carmel, died in 2012.
The couple married in 1962. They had four sons, one of whom, Haulie, died last October.
As well as three All-Ireland medals, Micko steered Kerry to five All-Ireland titles as manager.