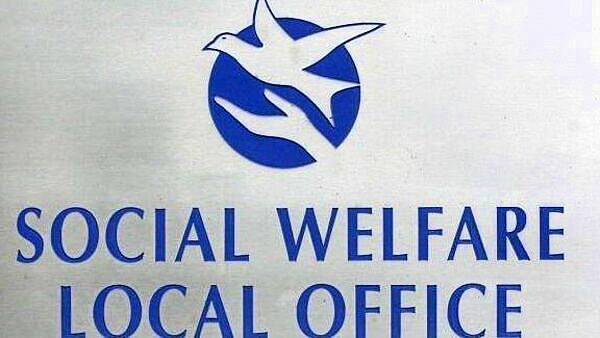 Paul Neilan
The State has appealed the fully suspended sentence given to a "family man" who laundered over €120,000 while he was in receipt of social welfare, a sum the Court of Appeal heard he will be repaying for the rest of his life.
The court also heard on Monday that Timmy O'Reilly (47), who has never filed a return to Revenue, previously had a suspended sentence imposed on him for assault causing harm.
O'Reilly (47), of St Mary's, Hebron Road, Kilkenny, was given an 18-month fully-suspended sentence by Judge Cormac Quinn at Kilkenny Circuit Criminal Court on July 28th, 2022.
O'Reilly had pleaded guilty to eight counts of offences contrary to Section 7 (a) and Section 7 (b) of the Criminal Justice (Money Laundering and Terrorist Financing) Act 2010.
Money laundering offences
In all, O'Reilly had been charged with 32 money laundering offences in relation to monies totalling around €125,000 found in one Irish Life account and two Credit Union accounts while he was in receipt of social welfare payments over eight years.
Twenty-four counts of money laundering were taken into account by Judge Quinn, with all charges relating to the period between January 1st, 2011, and December 31st, 2018.
Dylan Redmond BL, for the State, told the Court of Appeal on Monday that the trial judge had identified three years' imprisonment as a headline sentence but after reviewing mitigating circumstances reduced the sentence to 18 months before suspending it entirely.
Mr Redmond said that there was €114,000 identified in the Irish Life account held by O'Reilly and that gardaí and the Criminal Assets Bureau had carried out investigations in the matter. The two credit union accounts held a total of around €10,500. Mr Redmond said it was the view of the Director of Public Prosecutions that a custodial term had to be imposed.
Previous convictions
The barrister said O'Reilly had 15 previous convictions and had a suspended sentence imposed on him in 2015 for assault causing harm.
Mr Redmond said O'Reilly had never filed a return with revenue and that the monies were forfeited to them.
Counsel said that it was the view of the DPP that a general and specific deterrent should be imposed regarding O'Reilly's sentence.
Mr Redmond said that O'Reilly was in charge of the Irish Life and account and was the sole beneficiary in that regard.
He said that O'Reilly's co-accused – who were all members of his family – received suspended sentences because they were judged to have been led by the appellant.
James Dwyer SC, for O'Reilly, said that the monies had been lodged over a long period of time but had remained "inactive". He said the money was not a result of "some hot-bed of criminal activity" and had not been "scurried off into another account to escape the authorities".
"They were there to be taken," said Mr Dwyer, who added that all of the money had been seized.
Regarding deterrence, Mr Dwyer said O'Reilly was sentenced and was on a bond that he has complied with and that his previous convictions were not relevant to the matters under appeal.
Mr Dwyer said his client had entered a "valuable" early plea of guilty on all eight matters, that he was generally co-operative, did not challenge any freezing orders and showed remorse.
Counsel said that O'Reilly was a "family man" who played a constructive role in the community but had psychological issues. Mr Dwyer added that there was no suggestion of there being a grander criminal scheme or of a criminal organisation being involved.
Mr Dwyer said the suspended sentence was within the discretion of the trial judge and that repayments of social welfare would extend beyond O'Reilly's life.
Mr Justice George Birmingham, presiding at the three-judge court, said the court would reserve its judgement in the matter.