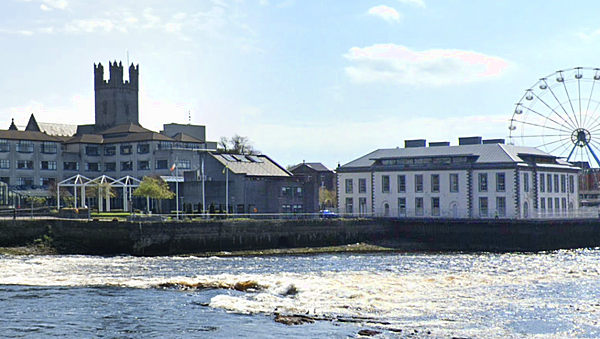 High Court reporters
A publican has brought High Court proceedings challenging a local authority's decision to compulsorily acquire his Limerick City property on account of deeming it to be derelict.
David Mulcahy, of Roe East, Ardnacrusha, Co Clare, alleges Limerick City and County Council made a vesting order for his property without seeking required consent from An Bord Pleanála, after disregarding his objection to the acquisition.
In an affidavit, Mr Mulcahy says he bought the property at Pikes Row, William Street Upper, in 2000 for €200,000 and intends to develop it into a residential apartment block.
He instructed architects in 2018, but his plans were paused until last year due to rising costs and the pandemic. He says he previously had to take legal action when part of the property was occupied for several years by squatters.
Development plans
In May of last year Mr Mulcahy's architects created a new development design and a pre-planning request was submitted to the local council last September, he says.
Meanwhile, the council issued a notice to him in February 2021 stating its intention to enter part of the property onto the derelict sites register.
Last July, he says, it sent sent him a notice pursuant section 15 of the Derelict Sites Act of 1990, signalling its duty to compulsorily acquire the property. The local authority invited him to submit an objection to the proposed acquisition by August 8th.
He wrote to the council on August 2nd, explaining his plans to develop the property were delayed due to Covid-19. He operates two pubs and a hotel in Limerick which were forced to close for periods of the pandemic, and much of this time he was consumed maintaining these businesses, he says.
The council "noted" his objection and demanded proof of ownership within four days. Due to delays in locating the title deeds, he did not provide evidence within the deadline and the council concluded his representation could not be treated as an objection.
Mr Mulcahy wants the court to quash the council's decision to discount his objection and to compulsorily acquire his property.
He claims he made a timely objection to the acquisition, therefore the council needed An Bord Pleanála's consent.
Statutory notices
It is "fundamentally irrational", he says, that the council served him with two statutory notices on the basis he owned the property but then went on to discount his objections to the acquisition due to concluding he does not own it.
There was a "clear departure from the statutory procedure and a basic failure to conduct the statutory process with fairness" to Mr Mulcahy, his action claims. He says acquisition of part of the building would make development of the remaining portions unviable.
In seeking court permission to pursue the judicial review proceedings, Mr Mulcahy's counsel, Frank Crean, said the four-day deadline for Mr Mulcahy to respond with proof of ownership was a timeline the council "made up themselves".
Mr Justice Charles Meenan was satisfied there were arguable grounds in the case, which came before him on Monday while only the plaintiff was represented in court.
He gave permission for the action to be pursued and granted a stay on implementation of the vesting order and compulsory acquisition of the property. This will remain in place until the case has been determined unless the council successfully applies to court to remove it.