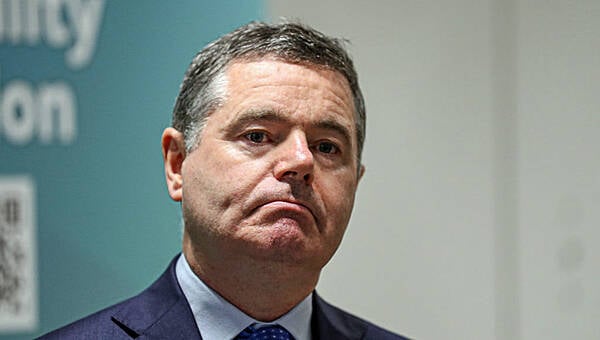 Press Association
Updated: 11.30am
The businessman who paid for Paschal Donohoe's 2016 election posters has resigned from two boards after revelations he also paid for postering in 2020.
Michael Stone is quitting as chair of the North East Inner City Programme Implementation Board and as a board member of the Land Development Agency. Both of the positions were unpaid.
In his first statement since the issue arose, Mr Stone said he did not know payments for the 2016 general election posters needed to be accounted for in the Minister for Public Expenditure's electoral expenses.
"I understand and fully accept that his team believed the support I provided to be voluntary," he said.
Mr Stone also said he "mistakenly believed" he had not paid for help putting up posters as part of the most recent general election.
"In December 2022, Paschal asked me whether I had provided such help with the 2020 election. I mistakenly believed that I had not and told him so. On Wednesday January 18 2023, I again confirmed to him my mistaken recollection."
Mr Donohoe gave a short statement to the Dail on January 18 over the election expenses issue, apologising and saying he wanted to be "fully transparent".
He said he was not aware before a full review in December, following a recent complaint to the Standards in Public Office (Sipo) watchdog, that the workers had been paid in 2016 in a "personal payment" by Mr Stone.
He also admitted that he should have amended his election expenses in 2017 after he became aware that a corporate van had been used to hang the posters up, which he has estimated to be worth €140.
Mr Stone said on Tuesday: "When I heard later that day that the 2020 election had been raised in the Dáil, I had the matter rechecked and discovered that my recollection was wrong and that, in fact, similar assistance had been given with postering in the 2020 election.
"I immediately contacted Paschal and told him so and apologised for my mistake."
He said six people were paid across five dates before and after polling day at a cost of €972, while the cost of using commercial vans was €434.20.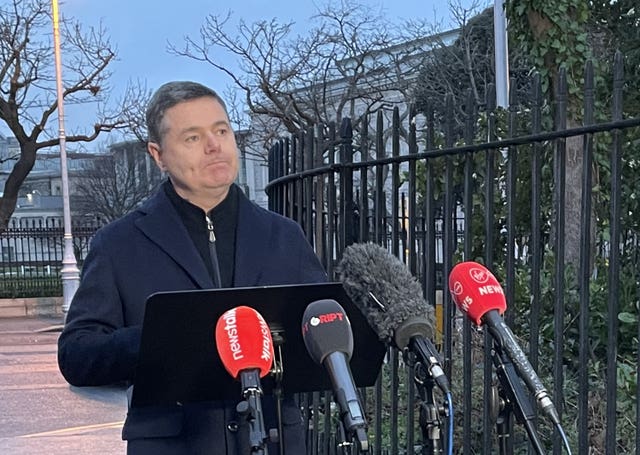 "The help given in 2020 was arranged through a member of the Fine Gael team in Dublin Central and I had not discussed it with Paschal at that time," Mr Stone said in a statement.
"I deeply regret any embarrassment that I have caused Paschal for my mistaken recollection in relation to 2020 and for what I thought was modest help for a hardworking, honest politician.
"In recent days my roles as chairperson of the North East Inner City Programme Implementation Board and board member of the Land Development Agency have been raised in commentary.
"The work of both bodies is very important and I do not wish this unrelated controversy to be a distraction in any way from their work.
"For that reason, I have very regretfully decided to step down from both bodies on which I have served pro bono and without fees or expenses for a number of years.
"I want to thank my colleagues in both bodies for their friendship shown to me and for the important public service they continue to perform."
Mr Stone was appointed by government to the North East Inner City Programme Implementation Board in June 2017, and to the board of the State-sponsored Land Development Agency in 2019.
Mr Donohoe also revealed last week that he sold Mr Stone five superdraw tickets worth €334 in 2020, and 22 tickets worth €1,382 in 2021 as part of a fundraiser for Fine Gael.
Mr Donohoe is due to make a statement to TDs on Tuesday afternoon, after saying last Thursday he would make another statement to the Dáil at the "earliest opportunity" so the information he provides is as "accurate as possible".