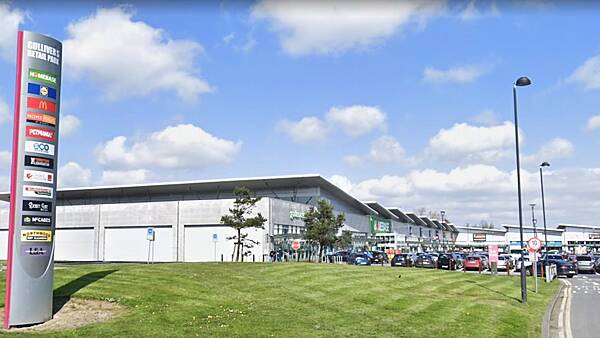 Tom Tuite
A man accused of causing permanent and "life-long lasting deformities" to a garda's finger following a traffic stop in Dublin must remain in prison custody until his passport is found.
Alleged attacker Daniel Quinn, 32, has been unable to take up bail since Monday.
A judge heard on Wednesday that he believes the passport is somewhere in the Mercedes car that gardaí seized from him at the weekend.
He must hand it over as a bail condition and remains in custody on remand.
Gardaí responded to a call about a car involved in a driving incident at Gulliver's Retail Park, north of Ballymun, at approximately 11:30 am on Saturday.
Charges
The forklift operator, with an address at Farnham Drive, Finglas, was arrested and charged with assault causing harm to the injured officer and theft of two cans of the Red Bull soft drink worth €6 from a shop.
Mr Quinn was also charged with dangerous driving, criminal damage to a roadside steel bollard, allegedly hit by his car, and a garda station cell door and blanket.
The wounded officer was taken to James Connolly Hospital in Blanchardstown.
Following a contested bail hearing on Monday, bail was set in Mr Quinn's bond of €500 with a €1,000 independent surety.
He faced his second hearing when he appeared before Judge Cephas Power at Cloverhill District Court on Wednesday via video link.
Court Garda Sergeant Olwyn Murphy told Judge Power that directions from the Director of Public Prosecutions (DPP) would be sought, and a case file had to be prepared.
The defence consented to a four-week adjournment.
Mr Quinn had told gardai his passport was in his car, which had been seized, but the court heard yesterday/today (Wed) that officers conducted a search and could not find it in the vehicle.
Judge Power refused to accede to his request to make an order letting the defendant's girlfriend check the car because "she might know where it is".
Mr Quinn spoke to confirm his name and said he could cancel his passport if it could not be located.
Judge Power remanded him in continuing custody with consent to bail to appear again on February 22 for the DPP's directions to be given.
CCTV evidence
At Monday's bail hearing, Garda Sergeant Aidan Monahan alleged the accused was caught red-handed assaulting an officer on duty. He furnished the court with photos of the injury, which he described as "life-long lasting deformities to his finger".
The sergeant later described the injuries as permanent, and said the full extent was unknown.
The court heard other gardai witnessed the incident, and there was CCTV evidence.
Defence solicitor Tracy Horan argued that the garda objections did not reach the threshold to deny bail.
The solicitor said the accused's partner intended to be his surety, and he would reside with her at Northwood, Santry, in north Dublin.
First, however, he must hand over his passport. Then, on release, he must sign on daily at Finglas Garda station, not drive any motor vehicle, and reside at the new address provided to the court.
Mr Quinn, who has yet to indicate a plea, was granted legal aid after the court heard he was a forklift driver but had been off sick and getting social welfare since before Christmas.