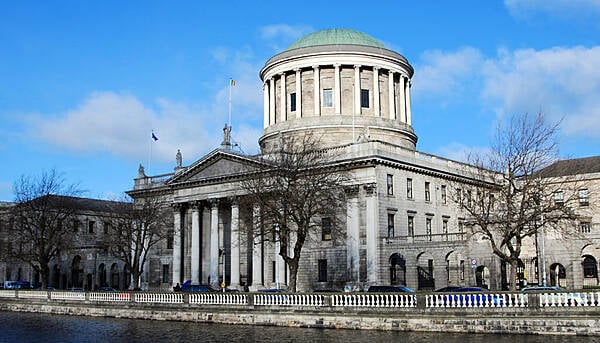 High Court reporters
A specialist medical practice has apologised in court to a woman who claimed she suffered an injury during the insertion of a coil to treat the symptoms of menopause.
The apology was read in the High Court as the woman settled her legal action against The Menopause Hub. The settlement is without an admission of liability.
In the apology, The Menopause Hub apologised for the "pain, suffering, discomfort and inconvenience" experienced by the woman while attending its clinic for removal and insertion of a mirena coil in 2021.
"While we endeavour to ensure all treatment provided at our clinic meets the highest possible standard, we acknowledge that the treatment which you received caused you distress and we regret the pain and discomfort you experienced," it added.
The woman's counsel, Esther Earley BL, instructed by Piaras Neary of HOMS Assist, told the court the case had been settled and could be struck out.
Elaine Mooney (54), of Grattan Lodge, Balgriffin, Dublin, had sued The Menopause Hub Ltd, with a registered address at Dodder Park Road, Rathfarnham, Dublin, as a result of a procedure carried out at their medical centre at The Rise, Mount Merrion, Dublin. The Menopause Hub is a specialist medical practice offering treatments and services to menopausal women.
Ms Mooney, who had a coil in place for five years, required a replacement. It was claimed she attended the medical centre on April 14th, 2021, and that during the insertion of a new coil system, it allegedly penetrated the wall of the woman's uterus and entered her pelvic cavity.
Ms Mooney had to undergo an emergency laparoscopy procedure under general anaesthetic at a hospital to have the device located and removed. She also contended that she had been traumatised by her experience.
It was claimed there was a failure to carry out any or adequate assessment of the woman prior to attempting to insert the replacement coil. It was further claimed there was an alleged failure to insert a uterine sound to establish the position of the woman's uterus and the length of the uterine cavity prior to attempting the insertion of the coil.
It was also claimed that there was an alleged failure to respond to the woman's complaints of severe sharp pain during the course of the initial attempted insertion of the coil and an alleged failure to consider at all that it had pierced through the wall of the womb.
She alleged she was caused to suffer severe pain during the procedure to insert the coil and felt persistent abdominal and pelvic pain afterwards and had to be admitted to hospital for removal of the device.
She said she has been left with two permanent scars on her abdomen as a result of her laparoscopy.
The claims were denied.