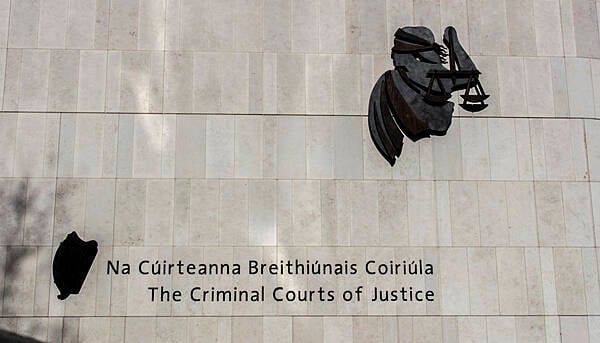 Sonya McLean
A man who stole a car with two young children sitting in the back and then went onto to use this vehicle as a getaway car in an attempted robbery has been jailed for four years.
Aaron Gilsenan (42) was intoxicated when he first tried to rob from a shop. He fled that shop without taking anything and jumped into a car that had been left by the owner with the keys in the ignition and his four and six year old children sitting in it.
The man had left the car for a few minutes while he ran into get groceries in a nearby shop. When he realised his car had been stolen, he ran back into the shop and the sales assistant immediately contacted gardaí.
Garda Amy Morrissey told Monika Leech BL, prosecuting, that gardaí put out an alert and the car was stopped 2km away. The children were in the car unharmed. When officers questioned Gilsenan in relation to the children, he told them he didn't know who they were.
Gda Morrissey said the children were re-united with their father and had been missing for about ten minutes. One of the children was heard to say that Gilsenan had only asked them if they had any money.
Gilsenan tried to rob a nail salon while he had the car. He wasn't successful but pulled the cash register in attempt to take it, causing damage. He left the children in the car when he ran into the salon and made his getaway in the vehicle afterwards.
Gilsenan of St Mark's Gardens, Clondalkin, came forward to Dublin Circuit Criminal Court on signed pleas of guilty from the District Court.
Those charges included abduction, stealing a car, two charges of attempted robbery on the Ninth Lock Road and Collinstown Road, both in Clondalkin, and a charge of criminal damage in relation to the cash register at the salon on May 30th, 2022.
Gilsenan has 93 previous convictions and has been on remand in custody since his arrest last May. There was no victim impact statement in the case.
Judge Martin Nolan said Gilsenan knew the children were in the car and it is to his "utter disgrace" that he didn't return them to safety, "but he had other things on his mind".
He acknowledged that Gilsenan has had a long battle with addiction, had built up a drug debt and was attempting to rob in order to get money to clear that debt.
Judge Nolan jailed Gilsenan for four years on the first charge of attempted robbery, taking the other charges into consideration.
Gda Morrissey agreed with Simon Matthews BL, defending, that there was no garda chase and Gilsenan caused no difficulty to officers when they found him and the children in the car.
She further agreed that he was "heavily under the influence at the time" and has indicated his remorse for his behaviour.
Mr Matthews said his client had acted without any reasonable thought out of desperation. Counsel said Gilsenan needed money to clear a drug debt.
He asked Judge Nolan to take into account the fact that his client came forward on signed pleas, so that the victims and their parents understood there would not be any need to give evidence at trial.