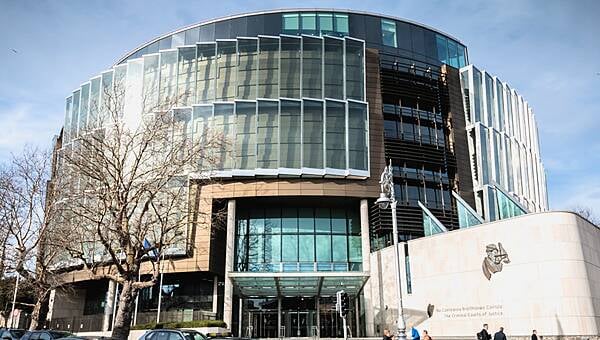 Isabel Hayes
A man who was caught with a bag of nearly €400,000 in cash at a service station seven years ago has been jailed for three years.
Alan Sallinger (53) pleaded guilty at Dublin Circuit Criminal Court to possessing €396,910 in criminal proceeds at Applegreen service station in north county Dublin on June 14th, 2016. The plea was entered on the basis that Sallinger was "reckless", the court heard.
Gardaí were carrying out surveillance on the day in question when they saw Sallinger take a bag containing the cash out of his car and put it in another man's car.
After gardaí arrested the men, the bag was found to contain several vacuum-packed bags of cash.
Sallinger, of Brookview Walk, Tallaght, Dublin, was arrested in 2017 and entered a guilty plea on his trial date. The "reckless" element was agreed to on the basis that Sallinger did not know what was in the bag, Garret Baker SC, defending, said.
Defence counsel said Sallinger had an old history of drug abuse and, at the time of the offence, had alcohol problems. He has 18 previous convictions, mostly dating back to the 1980s and 1990s.
Sentencing Sallinger on Tuesday, Judge Martin Nolan said it was clear Sallinger was transporting the money for a third party in exchange for a payment of some kind.
"He must have known there was something illicit in the bag, drugs or money," the judge said. "He was paid a sum of money for his services."
The judge accepted Sallinger was remorseful for his actions and had cooperated with gardaí. He said he would have set a headline of six years but, taking the mitigating circumstances into account, he jailed Sallinger for three years.