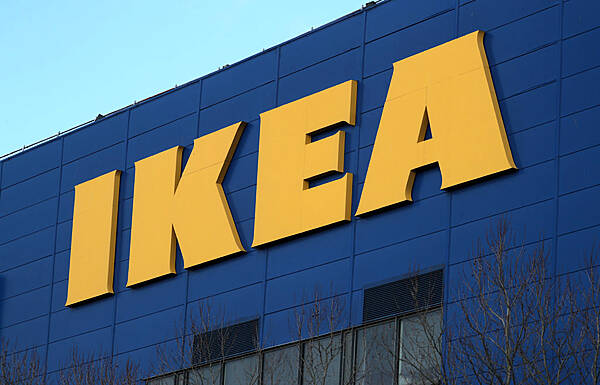 Tom Tuite
An IT professional found guilty of groping a 10-year-old girl while she was shopping in Dublin's Ikea superstore with her family has been given a six-month jail sentence.
Christian Mayer (48), with an address at Johannes Strasse in Nuremberg, Germany, was extradited last year but granted €15,000 bail pending his trial at Dublin District Court.
He was accused of sexual assault on a girl on a date in August 2019 and sexually assaulting another young girl five days later at Ikea on St Margaret's Road, Dublin 11.
They were aged 13 and 10 at the time.
Mayer, who previously lived at Shanowen Road, Santry, Dublin, also faced a charge under section 45 of the 2017 Criminal Law (Sexual Offences) Act, for engaging in offensive conduct of a sexual nature.
He returned to face his hearing before Judge John Hughes.
CCTV evidence
The girls did not testify in the case, which relied on CCTV evidence collated by Ikea staff who had been made aware of the first allegation.
The footage did not show the alleged incident involving the first girl, and that charge was dismissed following submissions from defence counsel Luke O'Higgins.
The second younger girl was touched in her breast area five days later, and that was captured on CCTV,
Mayer, cross-examined by State solicitor Niamh McKernan, claimed he had not intentionally touched the child and maintained it was clumsy "accidentally touching" as he tried to avoid a collision.
However, after viewing further video evidence, Judge Hughes did not accept Mayer's account and convicted him of sexually assaulting her and offensive conduct of a sexual nature.
A security officer alerted gardaí after the accused returned to the shop on November 16th, 2019.
Her mother only learned about the incident when Garda Stephen Donnelly tracked them down from their car reg, and he later went to their home.
The court heard Mayer had four convictions in Germany for driving without a licence, drugs possession, and trespass offences.
Mitigation
In a mitigation plea, Mr O'Higgins told the court the IT worker had good family support and was accompanied to court by his wife. He asked the judge to note Mayer did not have prior convictions relevant to his case.
Judge Hughes said the girl's trip to Ikea should have been a loving day out shopping with her mother and looking for things to do up her bedroom and the incident was a disturbance of the child's innocence.
The mother was "horrified" when she was shown the video evidence.
The judge described the incident as "disturbing" and praised the investigating garda and the staff from Ikea who assisted.
He noted its impact on the family, which changed their shopping habits since the assault.
Judge Hughes imposed a nine-month sentence but suspended three months on condition Mayer paid €3,000 compensation and was supervised by the Probation Service for a year. He was also ordered to stay out of all Ikea branches and to have no contact with the girl or her family.
If the complainant declined the compensation, it must be given to charity instead; the judge also fined him €1,000.
After sentencing, Mayer re-lodged his bail money to be released pending an appeal. An earlier bail hearing, was told he had lived in Dublin for several years and worked in a city centre firm. However, he left Ireland after he was initially questioned about the allegations.
---
If you have been affected by any of the issues raised in this article, you can call the national 24-hour Rape Crisis Helpline at 1800 77 8888, access text service and webchat options at drcc.ie/services/helpline/, or visit Rape Crisis Help.
In the case of an emergency, always dial 999/112.