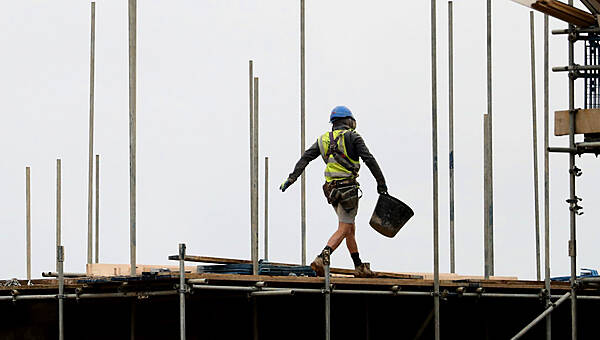 Michael Bolton
New figures released by the Central Statistics Office (CSO) show the volume of production in the construction sector fell by 3.1 per cent in the fourth quarter of 2022 compared to previous quarter of the year.
There was an overall decrease of 11 per cent in the volume of production recorded last year.
However, the residential building sector increased by 1.8 per cent in the seasonally adjusted volume index between Q3 and Q4, but non-residential construction suffered a 6.7 per cent decline.
Meanwhile, the civil engineering sector fell by 1.9 per cent, with the adjusted value index for all building and construction decreasing by 3.6 per cent on a quarterly basis and by 2.2 per cent on an annual basis.
Activity in the building sector, which excludes civil engineering, remains below pre-pandemic levels, with production volume decreasing by 19.9 per cent between the final three months of 2019 and the same period of 2022.
In contrast, civil engineering output has returned to pre-pandemic levels, as the sector's production volume in Q4 last year was on par with the same quarter of 2019.
Over the same period, residential production slumped by a massive 36.5 per cent, while that of the non-residential sector declined by 18.5 per cent.