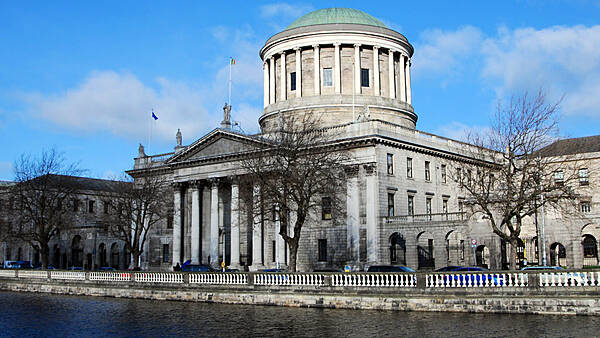 High Court Reporters
A county sheriff who failed in a challenge to the law requiring him to retire at 70 has been granted an appeal by the Supreme Court.
Cavan and Monaghan County Sheriff, Seamus Mallon, was appointed in 1987 to the post which involves the enforcement of money judgments by the seizure of goods if necessary.
It is one of 16 similar posts in Ireland, and they are non-pensionable though a sheriff is entitled to make contributions to provide to the State contributory pension.
Mr Mallon, who is a solicitor based in Castleblayney, brought High Court proceedings claiming that the mandatory retirement age of 70 for sheriffs infringed age discrimination provisions of the Employment Equality Act, 1998, and was incompatible with EU law.
He claimed, in his action against the Minister for Justice and Equality and the AG, that the mandatory retirement age was unjustifiably discriminatory.
A sheriff is entitled to an annual retainer fee of €25,630 as well as an entitlement to retain fees payable in the execution and enforcement of orders. He or she must provide their own office, clerical and other staff and must make a monthly report to the Revenue on their tax collection activities.
The minister opposed his action. It was argued, among other things, that the retirement age was legitimate on grounds including the creation of age balance in the workforce, intergenerational fairness and in standardising the retirement age in the public service.
Last October, the High Court rejected Mr Mallon's challenge saying there was a "specific and separate statutory provision" for sheriffs as a class of public servant.
That court held that although the mandatory retirement age was discriminatory, this discrimination was justified on the basis of a number of legitimate objectives.
Mr Mallon sought a direct appeal of that decision to the Supreme Court which the minister opposed.
The minister also cross-appealed on grounds claiming the issue was not capable of judicial review and that Mr Mallon should have pursued his discrimination claim through the Workplace Relations Commission.
A three-judge panel of the Supreme Court decided the issues presented by Mr Mallon's claim warranted an appeal.
The panel said the appeal should focus on issues including whether the mandatory retirement age was compatible with EU law.
It will also look at whether mandatory limits can be set in relation to defined groups based on general probabilities of age, health and competence, as opposed to individual characteristics on an individualised assessment.
The appeal will also focus on whether the decision of the minister not to amend the statute, which formed the basis of the challenge, constituted a decision amenable to judicial review or whether such a decision was not justiciable within the courts.
The appeal will be heard later.