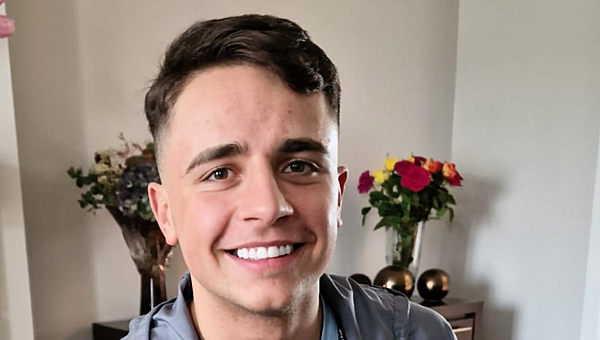 Tom Tuite
The case of a young man charged with attacking a teenager who died following a stabbing in Swords, Dublin, has been adjourned for gardaí to obtain directions from the Director of Public Prosecutions (DPP).
Brandon Gavin, 20, was charged on Saturday under the Non-Fatal Offences Against the Person Act for causing serious harm to Marius Mamaliga, 19, at Forest Court, Swords, on Thursday evening.
Following a weekend court hearing, he was remanded in custody with consent to bail requiring a €25,000 lodgement.
Marius Mamaliga, from Swords and formerly of Blanchardstown, died in hospital on Sunday night.
Mr Gavin, Brookdale Road, Rivervalley, Swords, faced his second hearing when he appeared via video link before Judge Brendan Toale at Cloverhill District Court on Wednesday.
He has yet to take up bail.
Adjournment
Detective Conor Tumbleton told the court that the DPP's directions were needed, and defence solicitor Morgan Redmond consented to a two-week adjournment.
Judge Toale remanded Mr Gavin in continuing custody with consent to bail to appear again on March 15th.
He spoke to confirm his name and that he understood the court order and was aware of the date of his next hearing.
At his first court appearance on Saturday, Detective Garda Tumbleton said Mr Gavin made "no reply" to the charge. The detective had objected to bail due to the seriousness of the charge, which can, on conviction, carry a life sentence.
He had said gardaí responded to a report of a serious assault at Forest Court at 7.14 pm on January 23rd. Paramedics were attending to the injured party on the ground unconscious. He was in a critical condition and rushed to Beaumont Hospital.
It was alleged he had been in his Audi car with two other males who gave statements. They claimed they were parked when another male opened the car door and struck Mr Mamaliga in the neck before running away.
An hour and twenty minutes after the incident, he handed himself into gardaí after his father brought him to Swords station. The court heard that Mr Gavin told gardaí, "he came at me, I defended myself, I stabbed him". The court heard he allegedly owed them €2,000 – €2,500.
The detective agreed with Mr Redmond that Mr Gavin had never come to Garda attention before and was from a good and supportive family.
Judge Bryan Smyth set the bail in Mr Gavin's bond of €1,000 but required approval of a €50,000 surety, of which half must be lodged.
On taking up bail, he must sign on three days a week at a Garda station and always be contactable. There must be no direct or indirect contact with the injured party, the two witnesses and their families. He must reside at his family home, surrender his passport and not apply for alternative travel documents.
Mr Gavin was granted legal aid after the court noted he was unemployed.