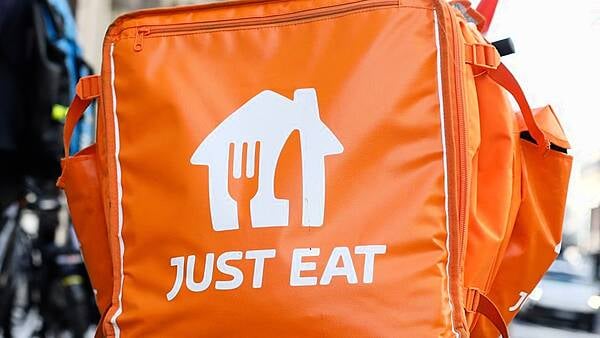 Gordon Deegan
An ex-Just Eat delivery driver for the Limerick area has denied in court offering to sell cannabis to Just Eat customers while delivering to their homes Big Macs and pizzas.
At Ennis District Court, Judge Mary Larkin imposed a two month prison term on married father of one, Renan Ricardo Da Costa (39) when convicting him of the possession of cannabis with intent to sell or supply on February 23rd last year at Glendermot House, Monaskeha, Clonlara, Co Clare despite the man's denials.
Judge Larkin also imposed a €300 fine on Mr Da Costa for the possession of the cannabis on the same date.
In court, Sgt Aiden Lonergan said that Gardai recovered 25 separate 'deal bags' containing cannabis that were found in a Just Eat orange bag used for the delivery of food in Mr Da Costa's car.
Mr Da Costa of Glendermot House, Monaskeha, Clonlara/ Bru Na Gruadan, Castletroy, Limerick told the court that he worked for Just Eat for five months and delivered food for the likes of McDonald's and Burger King in the Limerick area.
Mr Da Costa agreed with Sgt Lonergan that his work for Just Eat allowed him to travel door to door delivering fast food.
Sgt Lonergan asked Mr Da Costa "when you were delivering food for Just Eat did anyone ever ask you for cannabis?" In response, Mr Da Costa said 'no'.
Mr Da Costa also replied 'no' when Sgt Lonergan asked "did you ever offer anyone cannabis for sale when delivering a Big Mac or a pizza?"
Sgt Lonergan said that forensic tests found that 124.5 grams of cannabis was recovered from Mr Da Costa's Just Eat bag with a street value of €2,490. An additional €2,600 in cash was also found in Mr Da Costa's possession.
Sgt Lonergan said that the amount of cannabis stored in a Just Eat bag taken together with the large amount of cash indicates that the purpose of the drugs was the sale and supply.
Mr Da Costa said: "I don't sell drugs. I am a normal person. I just work."
He said he was a cannabis user and smoked cannabis twice a day. He said: "I didn't sell drugs, I am not involved in selling. I just use it."
In relation to the cash found, Mr Da Costa – who has eight previous convictions – said that he saves at home.
Mr Da Costa said that he thought he purchased 90 grams of cannabis for €700. He said that the cannabis would do him for one and a half months.
Solicitor for Mr Da Costa, Tara Godfrey said that her instructions are that Mr Da Costa used the drugs for his personal use and that the car was used as a 'smoking booth'.
Ms Godfrey said that this was the case as Mr Da Costa's mother-in-law was staying with them at the time, and he didn't wish to smoke cannabis while she was staying.
Ms Godfrey said that when sentencing, she asked Judge Larkin to view Mr Da Costa as an addict rather than someone higher up the scale and having no background in this.
Ms Godfrey asked Judge Larkin not to impose a custodial sentence on Mr Da Costa who has been living in Ireland for four years.