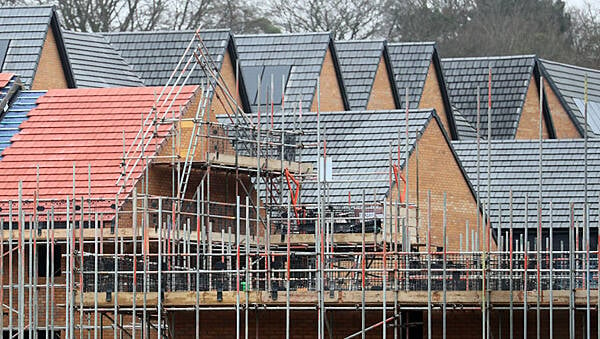 Kenneth Fox
Multinationals have considered buying out entire housing estates to accommodate their workers due to the housing crisis, an Oireachtas committee has heard.
Speaking at a Joint Committee on Enterprise, Trade and Employment, Ian Talbot, chief executive of Chambers Ireland, said while businesses are fit for growth, they are being held back by a lack of talent, lack of housing and lack of infrastructure.
He also said the State's planning system is failing the business community and wider society.
Mr Talbot added the housing situation is having a huge impact on businesses: "The lack of available talent is driven by affordable and appropriate housing not being available across most of the country.
"With a few exceptions, our chambers have housing as their biggest challenge. It highlights the goal of how important it is for us to achieve sustainable cities and communities."
Speaking ahead of the meeting, Committee Cathaoirleach Deputy Maurice Quinlivan said: "The recent breakthrough in relation to the Northern Ireland Protocol is welcome news for businesses amid a long period of uncertainty.
"While much focus is on multinational companies and foreign direct investment, our domestic enterprise and SME sector is often overlooked despite making a huge contribution and employing people all over Ireland at every level.
"Inflation, the housing crisis which is exacerbating the talent shortage; and concerns about Ireland's competitiveness are among the issues we expect to discuss with representatives."
Chief executive of the Irish Exporters Association, Simon McKeever, also highlighted the issue of attracting staff, stating Irish SMEs are looking abroad to try and attract workers.