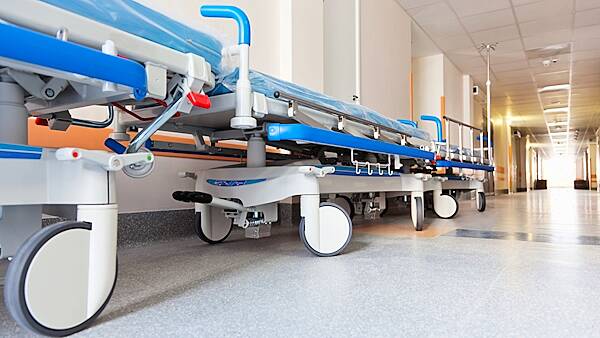 Kenneth Fox
More than 10,000 patients were left on trolleys in Irish hospitals in February.
The Irish Nurses and Midwives Organisation (INMO)says University Hospital Limerick was the most overcrowded, with 1,561 people left without a bed.
Cork and Galway university hospitals were the next worst.
The INMO said of the 10,000 426 children under the age of 16 were admitted without a bed.
The top 5 most overcrowded hospitals in February were:
University Hospital Limerick 1,561
Cork University Hospital 1,041
University Hospital Galway 775
Mater 570
Sligo University Hospital 528
Speaking about overcrowding issues, INMO general secretary Phil Ní Sheaghdha said: "February was an incredibly challenging month for nurses and midwives working in the Irish public health service with over 10,000 people admitted to hospital for care for whom there were no beds.
"We have seen serious spikes of overcrowding in University Hospital Limerick and across all Dublin hospitals throughout the month of February. It is clear that medium and long-term plans are needed to resolve the overcrowding issues in these hospitals.
"Nurses are working in extremely unsafe conditions. Their workplaces are not just overcrowded, they are also short-staffed. When wards are not staffed correctly, it has a very profound impact on the level of care our members are able to provide to patients."
She said the HSE and Minister for Health must give an update on whether the measures they introduced in January to relieve pressure on our health system have had a real impact and what they are going to do to prevent further spikes in March and April.