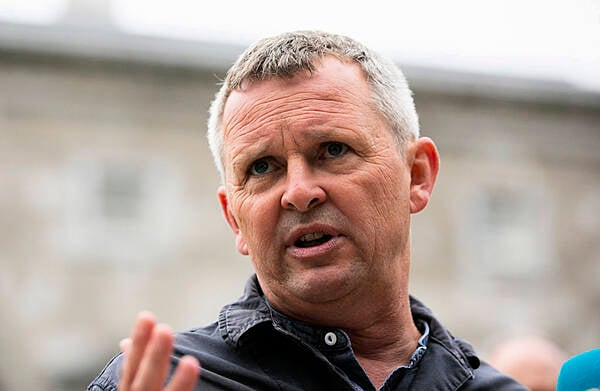 Michael Bolton
People Before Profit has written to left-wing parties over the prospect of forming a government after the next election.
The party has asked Sinn Fein leader Mary Lou McDonald, Social Democrats leader-elect Holly Cairns and left independents to consider the prospect.
The Labour Party, and the Green Party, have been left out of this letter.
Since the 2020 General Election, Sinn Féin have been the most popular party in the polls, and it is unlikely for that to change in the next general election.
We have formally written to Sinn Féin, the Social Democrats and left-wing independents to join us in clearly stating that they support the formation of a left government that rules out cooperation with Fianna Fáil or Fine Gael after the next GE.#leftgovernment #irishpolitics pic.twitter.com/sja0rLrv4W

— People Before Profit (@pb4p) March 1, 2023
It says it outlined a case about why a coalition of Fine Gael and Fianna Fáil can't be on the table due to what it called chronic crises in health and housing.
On her first day as leader of the party, Social Democrats leader Holly Cairns said the party will not "just make up the numbers" if they were to enter government.
The Irish Examiner reports the party would be open to discussions with all parties when the next election comes around, but Ms Cairns said the party would "drive a very hard bargain" to enter with Fine Gael or Fianna Fáil.
The next general election is due to be held in 2025, but Taoiseach Leo Varadkar has indicated it may be in the second half of 2024.