By Gráinne Ní Aodha, PA
A march planned in Dublin next week is to call for government action amid an "epidemic" of violence against women.
People are expected to gather at the Spire and march to Dail Eireann next Wednesday, to coincide with International Women's Day.
Groups representing students and workers are calling for government action on issues affecting women and girls, such as domestic violence and abortion.
The march is also being held in solidarity with the feminist Woman, Life, Freedom movement in Iran, sparked by the death of 22-year-old Mahsa Amini last September.
She had been detained by police in Tehran for not adhering to the Islamic dress code.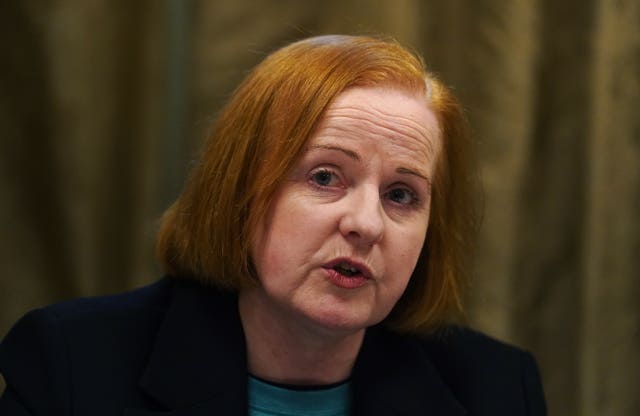 The organiser of the march, former TD and Rosa activist, Ruth Coppinger, said that "key gains for women are under attack internationally".
"The 2010s saw a global feminist wave from #MeToo to Repeal that put gender based violence on the political agenda, won abortion rights and pushed forward on LGBT rights," she said.
"The 2020s has brought a pandemic and multiple crises of inflation, climate and war which have hit working class and poor women hardest.
"The far right are seeking to tap into alienation from these crises, and fears about violence against women, with dangerous myths about migrants when in fact 90% of people who experience sexual violence know their offenders.
"These agitators actually promote macho culture and transphobia.
"International Women's Day is an important day globally to march in unison and say 'we will not be divided or dragged backwards'.
"We march to demand emergency action from government, not platitudes, on gender violence and the housing crisis."
The National Women's Council's Ivanna Youtchak said violence against women "is an epidemic in Ireland and globally".
"It is a critical issue for women, causing devastation to the lives of women, children and families.
"It is important that on the International Day for Women's rights that we call for an end to violence against women and for government to put in place the legislation and measures that create a society where women can live free from violence, abuse and harassment."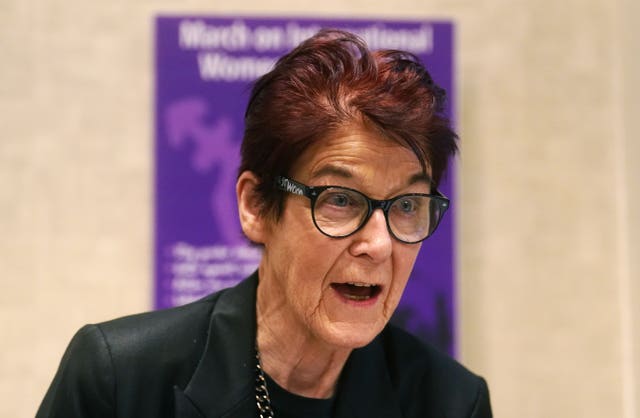 Feminist activist Ailbhe Smyth called on feminists and activists across Dublin to remember the radical origins of the day.
"International Women's Day is not a marketing slogan; it is a day deeply rooted in women's struggles for a better and more just world for everyone.
"While many dramatic and positive changes for women have been won in Ireland in recent years, our struggles still continue.
"There is urgent work to be done as we face a growing surge of gender based violence, racism, transphobia and the far right."
Anne Waithira-Burke from Akidwa, a group representing migrants, thanked those who came out in support of refugees and asylum seekers during a thousands-strong demonstration last month.
She said: "In recent months we have seen the terrifying face of the far right and the momentum they have gained in intimidating and creating the sense of divide.
"This has left migrants feeling anxious, where they are not willing to leave their rooms, let alone the centres.
"They feel isolated and rejected by the country they thought was their safe place and home.
"It is imperative that International Women's Day continues to be a time when we march and take to the streets with a strong message to promote unity and communality.
"Our fight for humanity outweighs discrimination and hostility that needs to be snuffed out of Irish society for good."