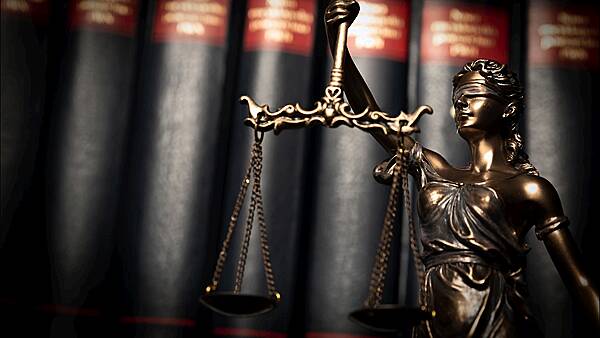 Paul Neilan
Lawyers for a man who spent 11 months in jail before being cleared of violent disorder after another man came forward have told the Court of Appeal that gardaí gave the "false impression" there had been a "spontaneous" identification of men involved in the attack.
Declan Tynan (33), of Vincent Street Flats, Dublin 8, had always maintained his innocence in relation to alleged violent disorder at Ladbrokes bookmakers in Killinarden, Tallaght, on December 13th, 2012, and is now seeking compensation for a miscarriage of justice.
The prosecution's case was that Mr Tynan was one of three men who burst into the bookmakers on the day in question and set upon a customer standing in the middle of the shop in the context of a feud.
No medical reports
One of the attackers had a short blade and began stabbing the man repeatedly. When the victim's brother tried to intervene, the group of men turned on him. Neither this person nor his brother were willing to cooperate with the investigation and there were never any medical reports obtained, nor a victim impact report produced.
Two of the attackers had pleaded guilty by the time Mr Tynan, who pleaded not guilty, faced trial at Dublin Circuit Criminal Court.
At the trial, Mr Tynan's barrister, Eoghan Cole BL, said the case was a "one witness case" in which the only evidence against his client was the purported visual identification of him by a garda from the bookies' CCTV.
A jury found Mr Tynan guilty and he was sentenced to four years imprisonment with the final year suspended by Judge Patricia Ryan on January 13th, 2017.
Mr Tynan then sought to appeal his conviction focusing on the "perils of visual identification". However, the three-judge court dismissed his appeal and affirmed his conviction.
However, after the appeal was rejected, Mr Tynan's senior counsel, Michael O'Higgins said someone else had "come forward" in relation to the attack.
This person had provided a statement claiming he was the third person involved in the attack, Mr O'Higgins said.
The case returned to the Court of Appeal in April 2018 where Tynan's conviction was quashed under Section 2 of the Criminal Procedure Act 1993.
Garda bulletin
At the Court of Appeal on Thursday, Mr O'Higgins said gardaí called to the bookies and had identified persons of interest that night and circulated a Garda bulletin asking for members to nominate possible identities of those pictured on CCTV.
In opening the application, Mr O'Higgins said the bulletin was circulated to no avail, but later an email was sent by Detective Sergeant Ciaran Loughrey to two gardaí, one of them being Garda Patrick McAvinue, with the wording that a pair of brothers were suspects along with their known associates. Mr O'Higgins said gardaí believed Mr Tynan to be an associate of the two brothers.
Mr O'Higgins said that "potential suspects" had now been nominated in the case when the undisclosed email was sent. Mr O'Higgins said Gda McAvinue replied, identifying a male who was not Mr Tynan.
Mr O'Higgins said that upon receipt of the email from Gda McAvinue, Det Sgt Loughrey met him with CCTV footage and stills to make formal identification. At that meeting Gda McAvinue then identified Mr Tynan and another man.
'Good practice'
Counsel said the internal Garda communication amounted to "behind the lines" communication that should have been disclosed on "day one" of the trial.
Mr O'Higgins said that to say this was "good practice" by gardaí was "beyond comprehension". "Was it to be simply airbrushed out of the case?" he said.
The fact that Gda McAvinue did not first identify Mr Tynan in the Garda bulletin circulated on the matter was of "huge significance", the non-disclosure of which "enormously skewed the case", he said.
Mr Tynan, a father-of-two, told Michael Delaney SC, for the State, that he had maintained his right to silence during Garda interview based on legal advice and today repeatedly told counsel that he had "nothing to do with it".
Mr Tynan told Mr Delaney that he did not know or associate with the two suspected brothers other than to see them as they lived in the same area.
Mr Delaney asked how Mr Tynan found out that the other man come forward and was told that the witness found out through his solicitor.
CCTV
Mr O'Higgins asked Detective Sergeant Garda Ciarán Loughrey whether he thought that it might have helped the defence's case had it been known there was no positive identification of his client upon first viewing.
Det Sgt Loughrey stressed that Gda McAvinue had only made a "nomination" upon first looking at the stills and then made the "identification" when they met to check the CCTV.
Det Sgt Loughrey said it had long been standard practice that internal emails or intelligence not be disclosed "as a matter of course" because of their confidentiality. Det Sgt Loughrey added that there had been no mention of Mr Tynan in internal communications and that they were therefore thought not relevant to the case.
Det Sgt Loughrey said the email from him to Gda McAvinue had not been consciously omitted from the case.
Mr O'Higgins said the same stills in the bulletin were used in a package along with CCTV footage to show Gda McAvinue, to which Det Sgt Loughrey agreed.
Mr O'Higgins said the email sent by Det Sgt Loughrey to Gda McAvinue read: "I have details of the incident to some degree and include the injured parties' names and make reference to possible suspects."
"If you have any ideas please let me know either way," the email read.
'False impression'
Mr O'Higgins said the image portrayed to the jury was that there had been a "spontaneous" identification of all three men involved but that this had been a "false impression".
"The criminal intelligence bulletin is for nomination but the CCTV had to be viewed for an identification," Det Sgt Loughrey. "I gave as honest answers as I could," he added.
Mr O'Higgins said the trial heard that Gda McAvinue had known Mr Tynan through being a community liaison Garda.
"The circulated bulletin had three stills and he's [Mr Tynan] is not picked out, and then out of nowhere he is picked out by someone he knew," said Mr O'Higgins.
"You had an opportunity to clear all that up. You should have been giving that information since day one," said Mr O'Higgins. "I was answering the questions being asked," said Det Sgt Loughrey.
"There was no opportunity to test the veracity of the identification. Would you think that looking at the stills and picking out another man and not my client would be part of the provenance of it," said Mr O'Higgins. "You knew a suspect had been introduced in the case and you sat on your hands," added counsel.
Det Sgt Loughrey said he had not a clear "recollection" of the time. "They could have asked me but I also never received any disclosure requests on emails," he said.
The application continues on Friday at the non-jury, three judge Court of Appeal, in front of Mr Justice George Birmingham, Ms Justice Isobel Kennedy and Mr Justice Patrick McCarthy.