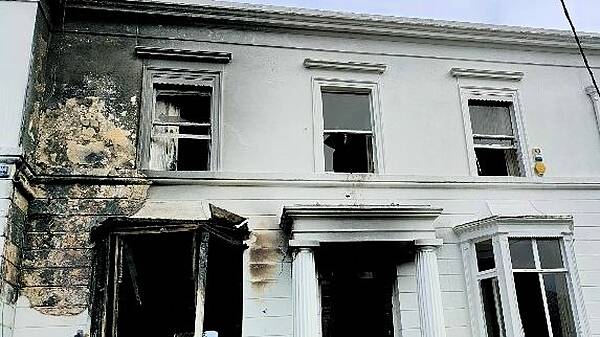 Muireann Duffy
A man in his 70s has been hospitalised following a fire at a residence in Monkstown, Co Dublin on Thursday night.
Gardaí responded to reports of the fire at the property in the De Vesci Terrace area shortly after 12.30am and found thick smoke and flare were emanating from the building.
Two gardaí, Garda Dean Gahan and Garda Steven Carton, forced their way into the building after becoming aware that a resident was in the basement of the property, and brought a woman (aged in her 20s) to safety.
The pair then re-entered the building to search for other residents and located the man aged in his 70s towards the rear of the property.
The man was aided from the building and was later taken to St Vincent's University Hospital where he is receiving treatment for smoke inhalation but is expected to make a full recovery.
Three units of Dublin Fire Brigade attended the scene and brought the fire under control.
Residents from the surrounding buildings were also evacuated. No injuries were reported, but gardaí noted the building suffered extensive structural damage.
Gda Gahan and Gda Carton were commended for their efforts, with Chief Superintendent Matthew Nyland praising their "immense bravery entering a very dangerous situation and putting fears for their own personal safety aside to assist others".
"It is extremely fortunate that no one was seriously injured or lost their life in this fire. I have no doubt that this is primarily a result of the quick thinking and actions of all first responders," he said.