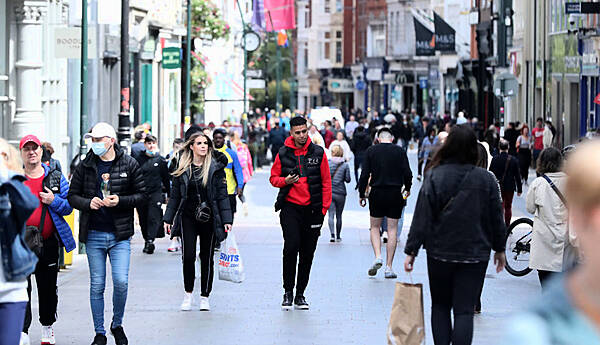 Tomas Doherty
The domestic economy went into a technical recession in the final three months of last year, new figures show.
The latest release from the Central Statistics Office (CSO) shows that the measure for the Irish economy, known as Modified Domestic Demand (MDD), declined by 1.3 per cent in the fourth quarter. That followed a drop of 1.1 per cent in MDD during the third quarter.
However, for the year as a whole, the domestic economy grew by 8.2 per cent.
CSO figures show GDP, the standard measure for economic growth, increased by 0.3 per cent in the final quarter of the year and 12.2 per cent for the whole of 2022.
The growth in the overall economy last year was driven by strong expansion in multinational dominated sectors.
GDP growth figures for Ireland are skewed by the outsized role that multinational firms play in the economy, particularly in the pharmaceutical sector, which have continued to trade strongly despite the deteriorating international outlook.
Gross National Product (GNP) – a measure of economic activity that excludes the profits of multinationals – increased by 6.7 per cent in 2022, the CSO said.