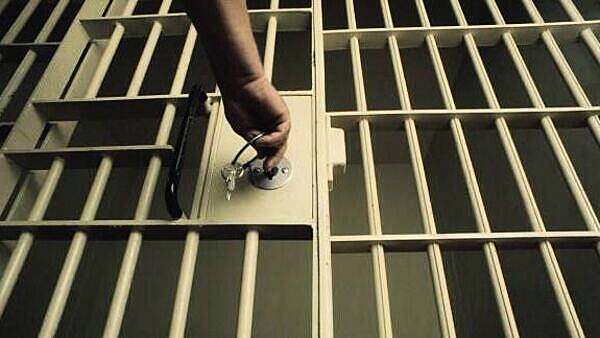 Eimear Dodd
A man who continued to drive a car while his female passenger tried to get out, resulting in her being dragged beside the vehicle, has been jailed for four years.
Patrick Kinsella (44) of St Ronan's Gardens, Clondalkin pleaded guilty at Dublin Circuit Criminal Court to one count of endangerment on Nangor Road, Clondalkin on June 21st, 2022.
He also pleaded to one count of assault causing harm and driving without insurance at St Cuthberts Road, Clondalkin on the same date. Kinsella has 174 previous convictions, including two for assault causing harm and 10 for drugs offences.
Garda Kian Logan told Dublin Circuit Criminal Court on Friday that the female victim, who was homeless, accepted an offer from Kinsella to stay in his car. The pair went to a garage to beg at around 11pm. A short time later, they got into Kinsella's car and drove off.
Car hit kerb
During the journey, Kinsella and the injured party got into an argument. The car later hit a kerb, puncturing a tyre. Kinsella started to blame the woman for this, and the argument escalated as Kinsella thought the victim had stolen money from him.
The woman was afraid and asked to leave the car. Blows were exchanged and the woman tried to leave the car, but Kinsella sped up. He also called her names and started to throw things at her. At one stage, Kinsella told the woman he would kill her.
The victim attempted to leave the moving car, but was dragged alongside it. Gardai spotted the car at 11.20pm and observed the woman hanging from the passenger door with her legs on the ground.
Gardaí switched on their blue lights and followed the car, but Kinsella didn't immediately stop. The woman fell as the car turned right at a roundabout. Kinsella stopped the vehicle around 50 yards later.
Shoe worn through
The woman's shoes had worn through during the incident, and she sustained soft tissue injuries to her left foot and right ankle. A victim impact statement was handed to the court, but not read out.
Kinsella was arrested and gave an account of events to gardai during interview. He later became uncooperative and a second interview was suspended. He has been in custody since this incident.
Gda Logan agreed with Paul Greene SC, defending, that drug addiction was at the root of this incident. The garda also accepted that the victim had nothing against the defendant.
Mr Greene said Kinsella's behaviour was not rational when he blamed the woman for the punctured tyre or refused to cooperate when she wanted to leave the car.
Kinsella is on an enhanced prisoner regime and has a history of addiction. He moved to Wexford, where he worked in the equestrian sector, but fell back into bad behaviour upon his return to the city. Kinsella is in a relationship and is likely to have work available to him post-release, the court heard.
Kinsella and the injured party were known to each other. Mr Greene asked Judge Martin Nolan to consider his client's guilty plea and the fact he is doing well in custody.
Judge Nolan said Kinsella had a "bad record of offending", including some serious offences. He took Kinsella's guilty plea, expression of remorse and work history into consideration as mitigation.
Judge Nolan imposed a four-year prison sentence, backdated to June 21st, 2022 and handed Kinsella a four-year driving disqualification.