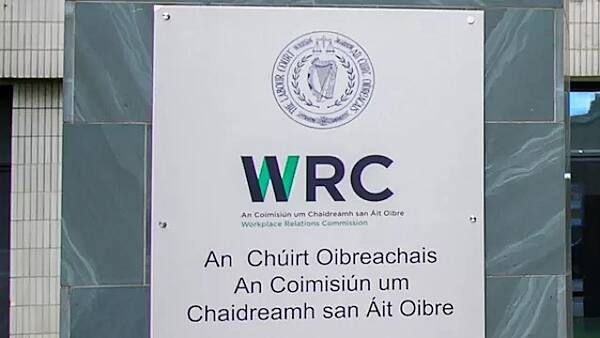 Gordon Deegan
A van driver was dismissed after he made a coughing gesture at work during the early phase of the Covid-19 pandemic along with posting a defamatory Facebook post about his employer.
At the Workplace Relations Commission (WRC), adjudicator Breiffni O'Neill dismissed Piotr Przebierala's unfair dismissal action against Bedroom Elegance (Sales) Ltd, trading as Bedspace, at the Blanchardstown Business Park in Dublin.
Mr Przebierala said that he jokingly made the coughing gesture on October 8th, 2020 while the employer alleged that when entering an office on the company premises without wearing a mask, Mr Przebierala purposefully coughed on a colleague after he had been asked to put on a mask.
The firm also accused Mr Przebierala of posting on his social media negative content about the company on October 15th 2020.
Mr Przebierala — employed with the firm since September 2016 — was dismissed on the grounds of gross misconduct on June 1st, 2021 and the decision was upheld on internal appeal on June 22nd, 2021.
In his findings, Mr O'Neill found that Mr Przebierala's "coughing action in the vicinity of his colleague during a global pandemic was wholly unacceptable".
He said that he had regard "to the huge fear that many people had at this relatively early stage of the pandemic, namely on October 8th, 2020 prior to the arrival of the vaccine, and am at a loss to understand how the complainant could consider such a gesture to be funny or a joke".
Mr O'Neill continued: "That said, while his actions were certainly unacceptable and a serious disciplinary sanction was appropriate, I do not consider that it would have been reasonable for the employer to have dismissed him based on the coughing gesture alone."
Facebook post
On the Facebook post, Mr O'Neill stated that while he recognised that the posting of a defamatory Facebook message constituted gross misconduct according to the firm's employee handbook, its was not "so defamatory" as to justify a dismissal.
"I find that while the post was certainly inappropriate and merited a serious disciplinary sanction, it was not so defamatory as a standalone offence that it justified dismissing the complainant on the grounds of gross misconduct," he said.
Mr O'Neill stated that while having decided that neither the coughing gesture nor the Facebook post constituted gross misconduct as standalone offences, "I find however that the dismissal was both reasonable and substantively fair when looking at the two instances of misconduct together".
He went on to say that the coughing incident as well as the Facebook posting occurred within a week of one another and constituted wholly unacceptable behaviour by Mr Przebierala.
Mr O'Neill also found that when examined together, he was satisfied that they caused the employer to have "serious misgivings" about Mr Przebierala's judgement as well as his general behaviour and when examined in combination reasonably caused the employer to lose trust as well as confidence in him and therefore terminate his employment.
Mr O'Neill stated that given that the dismissal was reasonable as well as both substantively and procedurally he found that Mr Przebierala was not unfairly dismissed.
At hearing, Mr Przebierala accepted that he had made the Facebook post but stated that he had only coughed into his hand in the vicinity of another employee as a joke and denied that he coughed into his face.
Mr Przebierala stated that he commenced employment with a new employer on December 2021, 1st but claimed that he suffered a heart attack three days later and has not worked since.