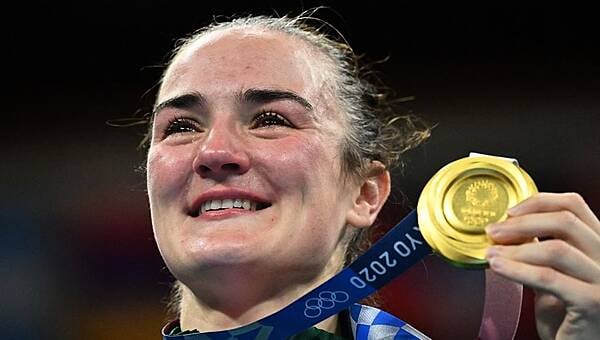 Sarah Slater
Murals of Olympic gold medalist Kellie Harrington and lightweight boxing champion Emmet Brennan have been given the green light by Dublin City Council.
The council has approved the murals to go ahead, after a spot on the North Strand Road was chosen for the artwork.
Harrington, who hails originally from Portland Row, won the gold medal in the 2020 Olympic Games in Japan, after defeating Brazilian Beatriz Ferreira in the lightweight final.
Brennan is a two-time Irish champion (once at 75kg, once at 81kg) who gave up boxing at one point, then quit his job and took out a Credit Union loan to pursue his Olympic dream.
Independent councillor Christy Burke and long time friend of the Harrington family said that funding had been secured for the murals.
"A spot on North Strand Road has been chosen as the wall to place the murals. Both Kellie and Emmet deserve to be honoured with murals to show them how important they are not only to Dublin but the nation."
A council spokesperson said the planning department "has been engaged with regard to the preferred locations" for some time.
There were no suitable sites for a mural on Portland Row, the council said.
Last year was a momentous time for gold medalist Harrington: In April, she married her long term partner Mandy Loughlin, and in June she was awarded the Freedom of Dublin city along with two other women.
Cllr Burke said that plans for the murals "have been worked on since Kellie won the Olympic medal and Emmet fought in the Olympics.
"Kellie and Emmet, along with their families, are absolutely thrilled with the murals being given the green light," Cllr Burke said.
Work on the murals is to commence in the coming weeks.
A mural has already been created at the Square Shopping Centre in Tallaght featuring Harrington and her now famous catchphrase.
The artwork by muralist Emmalene Blake shows the Dublin fighter with outstretched arms alongside the words, 'Hakuna Matata'.