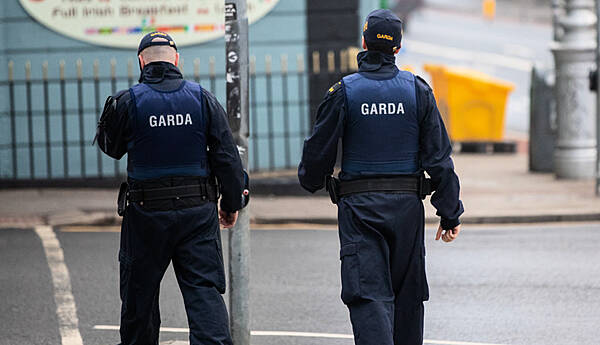 Murders, manslaughters, rape and sexual assaults all increased last year, while gardaí also attended 54,000 call-outs for domestic abuse.
Provisional figures for 2022 published by gardaí on Friday show an increase in most categories of serious and violent crime last year, with assaults, theft and public order offences all up.
There was also an increase in the number of attacks on gardaí, with 18 assaults recorded in January this year alone.
This week Minister for Justice Simon Harris promised amendments to a proposed bill increasing the maximum sentence for assaulting an emergency worker, including gardaí, to 12 years.
Sex offences including rape are also up. However, gardaí say this may not be because the number of incidences has risen, but instead because victims are now more likely to report it.
There has also been a sharp increase in domestic abuse incidents, with gardaí responding to 54,000 reports last year, up from 50,000 in 2021 and 44,500 in 2020.
The provisional garda figures – which are separate from official CSO crime data – compare 2022 to 2019, which is the last statistically comparable year, before the Covid-19 pandemic, when most crimes decreased significantly.
The figures show that fraud offences rose 90 per cent on 2019, mainly due to increases in 2021 during Covid, but fell by 32 per cent in 2022.
Fraud offences bucking that trend last year were accommodation fraud (+28 per cent) and bogus tradesman fraud (+8 per cent).
Regarding theft of vehicles, gardaí said a "significant portion" related to thefts of second-hand imported vehicles and theft of electric scooters.
Reported domestic abuse incidents continued to increase last year (+8 per cent), with nearly 54,000 cases, compared to 50,000 incidents in 2021 and 44,500 in 2020.
While murders have increased, from 28 in 2019 to 44 in 2022, attempted murders fell by 59 per cent over the same period, but gardaí caution that the percentage change is based on low volumes.
Human trafficking offences jumped by 110% on 2019, but again gardaí point out the actual numbers are relatively low.
Other figures provide a relatively recent insight into drug-related intimidation, with the offence of demanding payment of a debt up 104 per cent on 2019, though that is based on low volumes.
Gardaí said the Drugs Related Intimidation Reporting Programme was in place, with an inspector appointed in each division to deal with the issue.
Offences seeing a decrease since 2019 include: residential burglary (-45 per cent on 2019, but up 7 per cent on 2021); theft from the person (-40 per cent, but up 111 per cent since 2021); theft from vehicle (-36 per cent, but up 15 per cent on 2021) and robbery from the person (-30 per cent, but up 24 per cent on 2021).
Possession of firearms has dropped by 13 per cent on 2019, while shootings are down 25 per cent.
Total drug offences are down 14 per cent on 2019, with the biggest decrease in cultivation and manufacture (-30 per cent) and possession for personal use (down 23 per cent), with supply/sale down 9 per cent (including a 14 per cent drop on 2021).
Fatal traffic collisions are up on 2019 (+20 per cent).