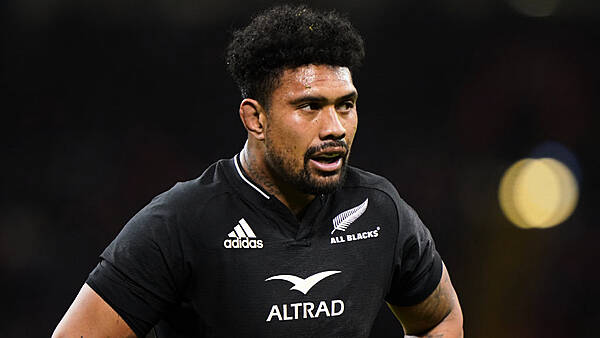 By PA Sport Staff
New Zealand star Ardie Savea has apologised for the throat-slitting gesture he made during the Hurricanes' Super Rugby victory over the Melbourne Rebels on Friday.
Bit of push and shove and Ardie Savea is NOT happy 😡

↳ Rebels v Hurricanes, LIVE NOW. Every Match. Ad-free. Live & On Demand on the Home of Rugby, Stan Sport.#StanSportAU #SuperRugbyPacific #REBvHUR pic.twitter.com/JuPeY5Nlr7

— Stan Sport Rugby (@StanSportRugby) March 3, 2023
Savea was shown a yellow card following a large brawl just before half-time and after an exchange of words with scrum-half Ryan Louwrens, he drew his right hand across his throat before marching off.
"I can understand the fans are furious around the gesture that I made," the All Blacks number eight told Stan Sport.
"It's just a heat of the moment kind of thing. It's footy. Kids are watching us, we're in the heat of the moment. Usually that's out of character for me, so I put my hand up first and I apologise for that.
"For me, to get a yellow card for a push and shove….that's just where rugby's going.
"I've got to be better. We're trying to clean up the game. I understand, there are no excuses for me, I've got to be better."
Savea, who has won 70 caps for New Zealand, is now likely to face disciplinary action.