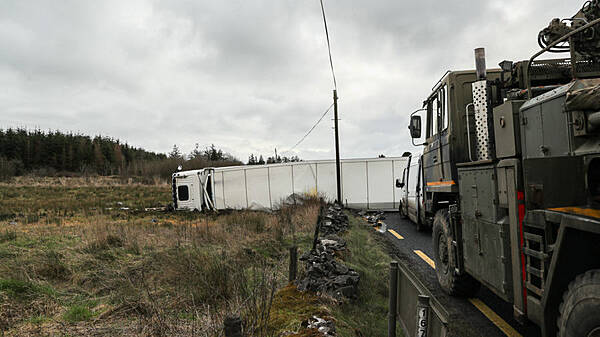 Emergency services in Co Roscommon responded to an unusual road spillage on Wednesday evening, after a lorry overturned on the N5 outside Tulsk.
Following a collision shortly after 7pm, barrels filled with orange juice — the contents of the lorry's shipping container — spilled onto the road and ditch.
The road was subsequently closed for a period, as reported by the Roscommon Herald, leaving north Roscommon road-users pressed for time.
Diversions were in place for a number of hours on Wednesday evening while work was carried out to clean up the mess.
Gardaí said that no injuries were reported.