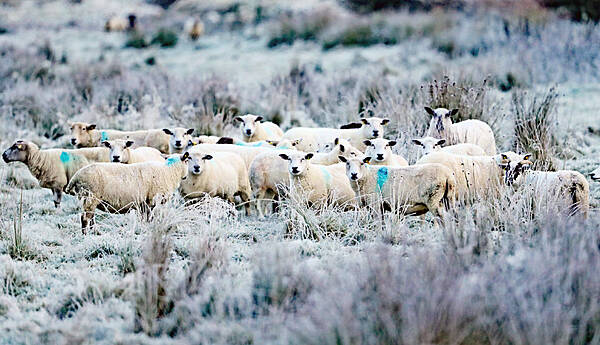 Snow may be on the way next week with Ireland likely to be hit by an Arctic air mass driving temperatures down and bringing the possibility of wintery falls.
Throughout the weekend the temperatures will dip slightly lower to about 6 degrees, with "cloudy" conditions and light showers. At night, temperatures will drop to "near freezing or slightly below", according to Met Éireann.
Winds will become northerly on Monday and scattered showers are expected, some "turning to sleet or snow on the hills and mountains".
For next week, Met Éireann predicts "Monday night will be very cold with temperatures dropping well below freezing as colder air moves over the country from the north.
"From Tuesday on it is expected to be colder with the chance of any showers turning to sleet and snow, although currently all indications suggest it will stay largely dry."
Carlow Weather's Alan O'Reilly tweeted that forecasts "show a real blast of cold air very likely next week now".
Weather models a mess for next week with milder air trying to push up but the position is unclear and could result in a rain/sleet/snow mix so need to keep a close eye on forecasts for next week. pic.twitter.com/WPXkcWzYZE

— Carlow Weather (@CarlowWeather) March 3, 2023
In the UK a cold weather alert has been issued ahead of wintry showers and freezing temperatures expected next week. Very cold air will spread across the UK from Monday – bringing snow and a risk of ice, the UK Health Security Agency (UKHSA) said.
Chris Almond, deputy chief meteorologist at Britain's Met Office, said: "Although we've moved into meteorological spring there will be a distinctly wintry feel to our weather next week. Very cold air will spread across the UK bringing snow showers even to sea level in the north on Monday and these snow showers could spread further south on Tuesday.
"With freezing overnight temperatures and the risk of ice, it is likely weather warnings will be issued for Monday and Tuesday once the detail of potential impacts becomes clearer, so keep an eye on the Met Office forecast."
For the latest updates go to breakingnews.ie weather forecast