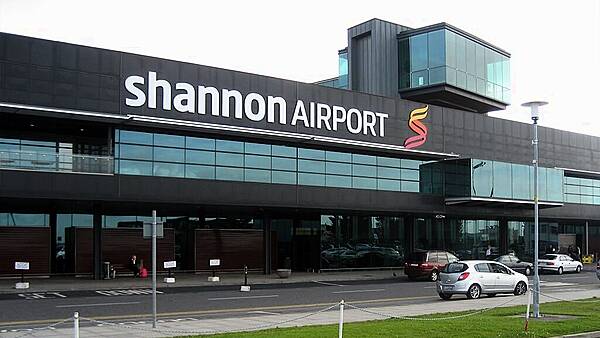 Pat Flynn
A transatlantic flight has diverted to Shannon Airport after a flight attendant on board suffered a 'medical event'. It was the second medical diversion to Shannon on Friday.
Delta Air Lines flight DL-107 was travelling from Frankfurt, Germany to New York's JFK International Airport in the U.S. at the time. The flight was just over two hours into its journey and around 200 kilometres west of Shannon Airport when the crew turned around. There were 138 passengers and crew on board.
The flight crew had been in contact with air traffic controllers at the Irish Aviation Authority's North Atlantic Communications Centre at Ballygirreen in Clare at the time. The crew initially informed controllers that they had a female flight attendant who was suffering a 'medical event' and that they were working on diagnosing the issue.
The crew had been in contact with the airline's operations centre in the U.S. as well as medical professionals on the ground. Soon afterwards the pilot advised controllers that the flight attendant in her 50s was suffering a 'possible heart attack' and they needed to divert to Shannon.
The National Ambulance Service was also notified and requested to dispatch paramedics to the airport.
The crew of the Boeing 767-400 jet was cleared to turn around and begin to route towards Shannon. The crew also advised controllers they would be making an 'overweight landing'. As a result, Shannon Airport's Fire and Rescue Service was alerted and placed on standby.
The flight landed safely at 12.44pm and was met on arrival by airport fire vehicles who accompanied the aircraft to the terminal where airport authorities and ambulance paramedics were also standing by.
The flight attendant was removed by ambulance to University Hospital Limerick for treatment.
Earlier, a flight carrying US military personnel made an emergency landing at Shannon Airport after a solider on board suffered a seizure.
Atlas Air flight, using the callsign Giant 8119, advised controllers that they were declaring a medical emergency and wished to divert to Shannon. It's understood the man in his 20s had be restrained by colleagues after he suffered a seizure.
The flight landed safely at 1.10am and after being assessed at the airport by ambulance paramedics, the man was transported to University Hospital Limerick (UHL) for treatment. It's understood he was accompanied by a colleague.