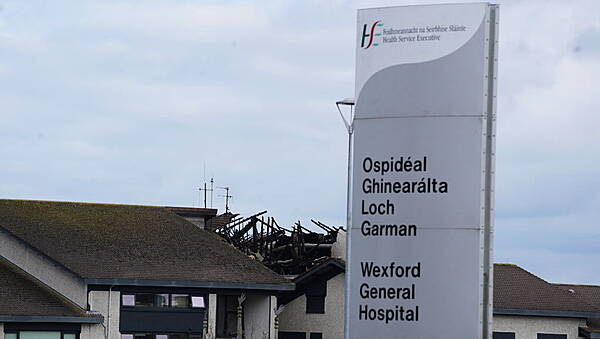 By Gráinne Ní Aodha, PA
Taoiseach Leo Varadkar has said that it will take "weeks to months" before all services at Wexford General Hospital have fully resumed.
"I had a chance to visit the hospital here to see the damage and unfortunately, it is extensive. It's going to be weeks, months before the hospital is back up and running fully," he said.
"But that is the objective, and I've given everyone here the assurance that the government will do everything we can, everything humanly possible to support the efforts to get this hospital up and running, full service as soon as it can be done.
"But with the best will in the world, that's likely to be weeks to months at this stage."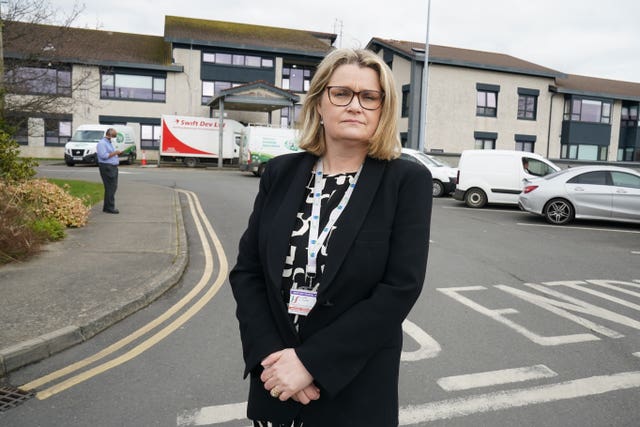 It comes as maternity services at Wexford General Hospital resumed on Friday, days after the major blaze broke out in the plant room on the roof of the building on Wednesday afternoon.
It forced the evacuation of 200 patients, who were then transferred to other hospitals and healthcare facilities.
Outpatient appointments are expected to return on Monday, but all elective procedures are still cancelled.
Speaking to reporters outside the hospital on Friday, general manager Linda O'Leary said that the first baby had been born at the hospital since the fire.
"We recommenced our maternity services this morning. I'm very happy to report we've had our first baby born and safely and well this afternoon," she said.