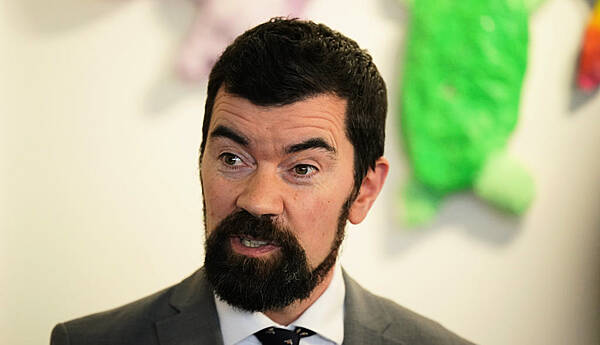 There will be a "problem" in the coming weeks when a number of hotels currently accommodating refugees end their contracts with the Government, Minister of State for Integration Joe O'Brien has said.
Mr O'Brien said he was not going to "sugarcoat" the situation and there was an "inadequate" number of contracts to replace those coming off stream and that there would be intensive work in the weeks ahead to find new arrangements.
The Dublin Fingal TD was speaking on RTÉ radio on Saturday after The Irish Times reported that the Department of Integration has started contacting 1,600 refugees living in hotels to say they are being moved on as the hotels are ending their accommodation contracts with the tourist-season looming.
Letters have already been sent to some of those affected, among them are families with children of school-going age.
Mr O'Brien said he did not have the "specifics" as to where and when those affected would be moved on to.
In a statement, the Department was unable to say what form of emergency accommodation will be provided for those being moved on.
"All affected residents will receive a letter in the coming days advising them that their current temporary accommodation is coming to an end but that they will be reaccommodated in another location over the coming weeks," a spokeswoman said.
The residents will be first to know where they are going, and the Department said it would "work closely to minimise disruption".
A spokeswoman also warned that while efforts are being undertaken to source emergency accommodation, "procuring enough bed space to keep pace with incoming arrivals remains extremely challenging, leading to very significant shortages".
She said that due to the pressure on the system and the high number of arrivals, it has "no option" but to consider all offers of accommodation, "including the use of tented accommodation, office buildings and sports facilities to address the accommodation shortfall".
The spokeswoman said these were necessary in order to meet basic needs and prevent homelessness. Children of school-going age will receive assistance in relation to school places in their new accommodation.