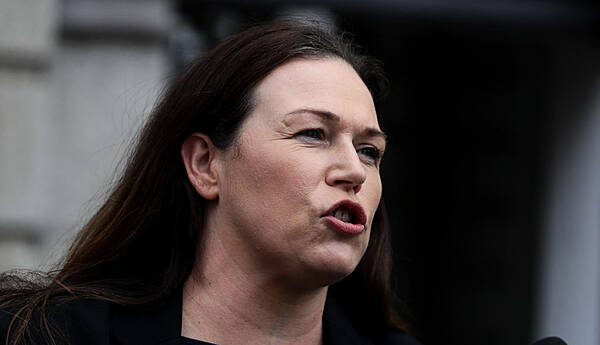 By David Young, PA
Extending the ban on evictions would give the Government time to "get their act together" on the housing crisis, a Sinn Féin TD has said.
Louise O'Reilly acknowledged the temporary prohibition on no-fault termination of tenancies was an "emergency measure" taken in response to the cost-of-living crisis but she insisted "the emergency is not over".
The eviction ban is due to expire at the end of the month.
Cabinet is due to consider the issue on Tuesday, with Attorney General Rossa Fanning providing advice.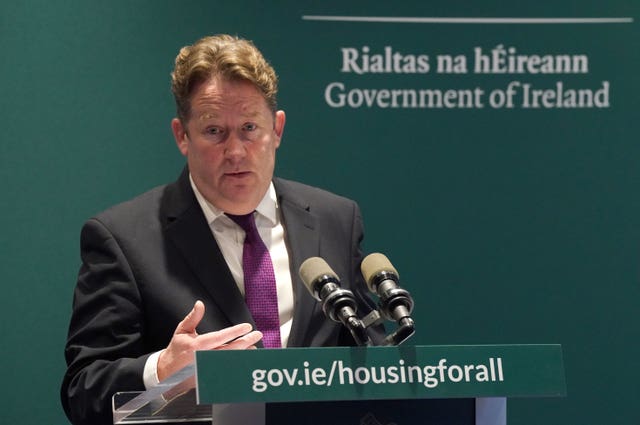 Ahead of that meeting, the leaders of the three coalition parties will meet with Minister for Housing Darragh O'Brien to discuss the matter.
Both Taoiseach Leo Varadkar and Tánaiste Micheál Martin have pointed to potential negative implications to extending the ban.
Mr Varadkar has highlighted the experience of some Irish people returning from abroad who cannot access their own homes, while Mr Martin has questioned whether an extension could lead to a reduction in housing supply, with disaffected landlords deciding to sell up and leave the market.
On Sunday, Ms O'Reilly insisted an extension was necessary.
"It was an emergency measure," she told RTÉ.
"The emergency is not over. For very, very many people – almost 12,000 people in emergency accommodation, almost 4,000 of those are children – their emergency is not over.
"So the need to extend the eviction ban is in order for the Government to actually get their act together and start to build social and affordable homes."
She added: "There is a need to extend that eviction ban because the Government now need to build social and affordable homes for people who are absolutely desperate. The emergency is not over, the emergency response we haven't seen yet from the Government – so the eviction ban gives them time to get their act together."
Minister for Education Norma Foley said Cabinet would make a fully informed decision on the ban.
"I think it's important to say that the ban was in the first instance an emergency measure and a temporary measure and that was very necessary," she told RTÉ.
"But, however, I think we need to look at everything in its broadest context. We need also, of course, to be advised by the attorney general."
Ms Foley insisted the Government had been making strides to increase supply.
"This is part of a greater picture and the biggest emphasis must be on supply and we've already seen 30,000 homes being provided for in this past year," she said.
"We've seen the highest level of commencement notices ever in the month of January, we've seen planning permissions are up, so we're seeing significant progress in that direction, four billion euro year-on-year being provided for.
"But it is important that we look at all aspects of the eviction ban, the implications, but also it side by side with all the other measures that are being introduced as well."