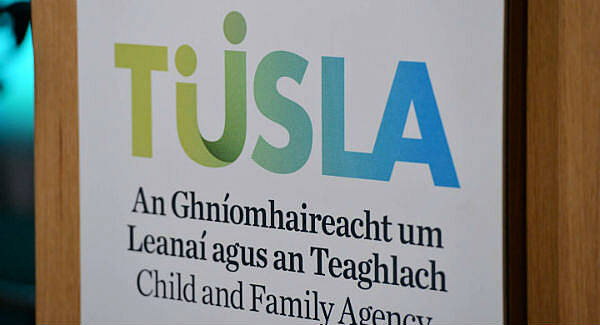 Ken Foxe
Tusla recorded 518 cases of direct physical assault on staff last year as well as 279 incidents of threats and intimidation.
Employees of the child and family agency also made complaints about 43 cases of verbal assault and two cases of sexual harassment.
A database of just over 1,060 incidents from last year also lists 47 incidents involving crashes or collisions, and seven cases of what was described as "unintentional aggressive behaviour".
Other cases logged included six cases of "aggression towards an inanimate object" and five incidents where a person was "non-compliant, obstructive [or] rude".
There were also four cases notified of discrimination, prejudice, or racism, according to a log of incidents released by Tusla.
Accidents were also recorded by the child and family agency including three cases of property damage or loss, and three of "surface contaminants".
Other incidents logged as accidental were three cases involving "obstruction [or] protruding objects" as well as three incidents in adverse weather.
There were also three cases of physical harassment recorded, two of emotional abuse, and a single case of physical abuse.
Other isolated incidents included one involving "liquid, food [or] steam", an accident because of "inadequate lighting [or] design" and one of the "failure [or] malfunction of equipment".
A third of all the adverse incidents (or 361 separate cases) recorded by Tusla in their log were listed in the Dublin South Central area.
Other regions with high levels of incident or accident included Dublin North with 201 cases, and the Mid-West with a further 181.
The data also showed a much higher prevalence of incident in January of last year when nearly a sixth of all cases were recorded in the space a single month.
The 177 cases logged in January last year was the only time in which the monthly total exceeded 100, according to records released under FOI.
Tusla said their staff carried out the most sensitive and confidential work with children and families, and that protecting them was of "paramount importance".
A spokesperson said: "We take violence, harassment, and aggression towards staff very seriously and providing staff with a safe working environment while delivering services to children is vital.
"Unfortunately, at times through the course of their work, staff are subject to health and safety incidents, such as accidents, assaults, and threats of violence and/or intimidation."
They said incidents of violence could occur in face-to-face settings, over the phone, and in a more recent phenomenon via social media.
Tusla said supports were in place for staff and that individuals were encouraged to make complaints to gardaí if they felt threatened or if an offence had taken place.