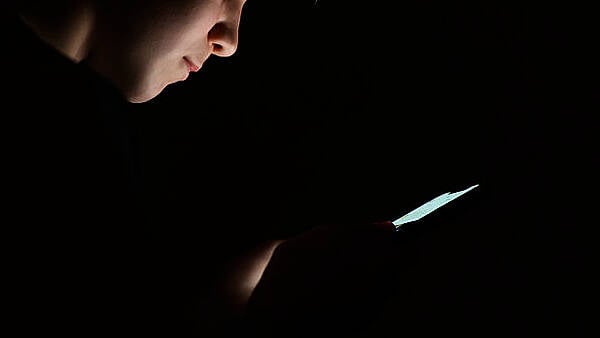 There has been an worrying rise in young people sharing intimate or nude images, a senior garda has said.
The Garda National Protective Services Bureau has warned parents to become more vigilant about what content their children are accessing on mobile phones.
Speaking to the Irish Examiner, the bureau's Detective Superintendent Ian Lackey said once a boy or girl sends an intimate image it becomes "completely uncontrollable", as screenshots can then be taken and the image can be shared widely with others.
Social media companies can normally remove an image within three days, but often the damage is already done.
"Parents should be asking if they know exactly what their child is doing on their phone," he told the Examiner.
"We're not the parental police, but parental responsibility has to come into it in terms of not being afraid to ask them what they're doing on their phones and apps and that can get harder the older they get, I appreciate that."
Juveniles involved in the sharing of intimate images, in addition to being open to potential sextortion and online bullying, should be aware that the sharing of any intimate image of a juvenile is classified as child sexual abuse material.
The Harassment, Harmful Communications and Related Offences Act 2020, or more commonly known as Coco's Law, was enacted in February 2021.
To date, An Garda Síochána has commenced 72 prosecutions related to 49 investigations under the new law.
Some case examples that have been finalised before the courts include a case in April 2021 in which a woman reported an intimate image of her captured on hidden camera in the shower and circulated without consent. A man was prosecuted and sentenced to 12 months imprisonment.
In May 2021, a woman reported an intimate video had been shared without consent. Subsequently, a man was prosecuted and sentenced to 6 months, under appeal.
Hotline.ie, the Irish national centre responsible for combating illegal content online, received 688 reports in relation to intimate image abuse in 2022.
There has been a 93 per cent successful removal rate by Hotline.ie, and the removal of intimate images takes an average 0-3 days.
Det Supt Lackey said he believed the whole area of the non-consensual sharing of intimate images was underreported, and young males were less inclined to seek help.
He urged people to come forward to gardaí, who will listen, help, and support, as well as abide by anyone's wishes on how they want the matter to be dealt with.