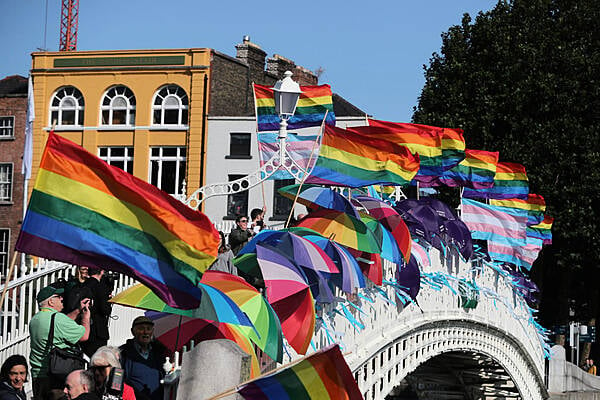 Michael Bolton
An Irish LGBT advocacy group is calling on the government to introduce further hate crime legislation.
It comes as a recent report by ILGA Europe showed 2022 was the most violent year for members of the LGBTI community in Europe in a decade.
87 per cent of Irish community members have experienced hate and harassment online in the past year, according to LGBT Ireland.
In the past 12 months, a number of countries have passed anti-LGBT laws, including Poland, Russia and the US.
Alongside the surge in anti-LGBTI attacks, the report revealed the rates of suicides provoked by hate speech and discrimination soared in parallel.
Policy and Research Manager with LGBT Ireland, Padraig Rice says more needs to be done to protect members of the community.
"For a start, we need to see rubout hate crime legislation before the Oireachtas, and we need to see that advanced.
"There is also other things that need to happen. We need proper monitoring, we need good data collection, we need better reporting. We need training for the gardai, the judges, the DPP.
"In Northern Ireland, they have a victim support service, we don't have that kind of infrastructure here.
Mr Rice expressed concern regarding the rise of violent attacks towards the LGBT community, claiming it is spilling from online abuse.
"This online hate I think is spilling into real life. From what we have seen from the last 12 months, based off coverage from gay community news, there's a serious attack on LGBT people every single month.
"People being attacked leaving gay bars, people being attacked on the streets, people being attacked on the bus and people being killed in their homes. It's extreme."