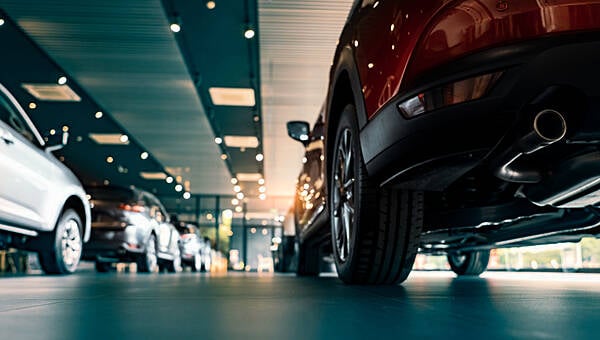 Michael McAleer
The Government has introduced temporary changes to its controversial CO2-based tax regime for company cars.
In the face of a backlash over the benefit-in-kind changes, the new Finance Bill will include measures to reduce the impact of the changes for the rest of this year.
Under the new measures announced on Tuesday, a €10,000 relief will be introduced on the Original Market Value (OMV) or some vehices. The OMV forms the bases upon which the tax is calculated. It will apply to cars in the A-D categories of tax, but not to those in category E, with emissions of 180g/km or more.
The Department of Finance statement said the same treatment will apply to all vans and electric vehicles. "For electric vehicles, the OMV deduction of €10,000 will be in addition to the existing relief of €35,000 that is currently available for EVs, meaning that the total relief for 2023 will be €45,000."
The new Benefit-in-Kind regime also takes account of company car mileage and the entry point for the lowest rates is also being reduced by 4,000km to 48,001km.
As an example, a company car driver doing 50,000km in a car with an emissions rating of 120g/km, will now pay BIK at a rate of 12 per cent rather than 15 per cent, while the value of the vehicle will be reduced by €10,000 when the BIK rate is applied.
The changes are to be applied retrospectively from January 1st, when the reforms were first introduced and will remain in place until the end of the year.
New Benefit-in-Kind rates applied based on mileage and CO2 emissions bands (see below for bands)
Lower Limit

(km)

Upper Limit

(km)

A

%

B

%

C

%

D

%

E

%

–
26,000
22.5
26.25
30
33.75
37.5
26,001
39,000
18
21
24
27
30
39,001
48,000
13.5
15.75
18
20.25
22.5
48,001
–
9
10.5
12
13.5
15
Emissions bands for BIK rates
| | |
| --- | --- |
| Category | CO2 Emissions (CO2 g/km) |
| A | 0g/km up to and including 59g/km |
| B | More than 59g/km up to and including 99g/km |
| C | More than 99g/km up to and including 139g/km |
| D | More than 139g/km up to and including 179g/km |
| E | More than 179g/km |