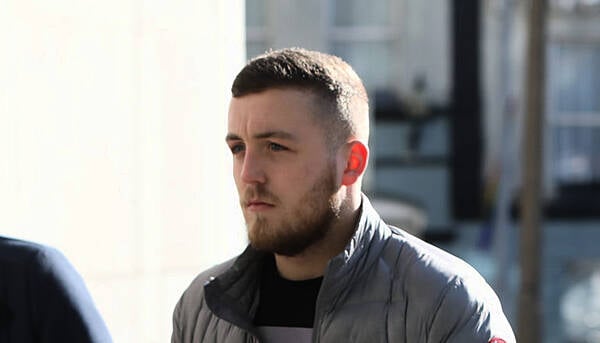 Isabel Hayes
A man who took part in a money laundering operation, which saw a homebuyer lose most of their deposit, bought himself a holiday with his portion of the stolen money, a court has heard.
Christian Preston (22) pleaded guilty to one count of possessing the proceeds of crime – €37,000 – at Bank of Ireland, Marino, Dublin, on December 19th, 2019. He has no previous convictions.
Detective Garda Enda Connolly told Dublin Circuit Criminal Court that the victim in the case was exchanging emails with his solicitor in December 2019 about a property he was buying, and he then sent a deposit across to the solicitor, which the solicitor confirmed receiving.
The following month, it emerged this email exchange had been hacked, and the money had instead gone into Preston's account. Preston, of Clanmahon Road, Donnycarney, Dublin, had withdrawn various sums of money and had spent about €1,200 booking himself a holiday.
The bank was able to retrieve €16,200 of the funds after Preston's account was frozen, but the victim was at a loss of about €21,000, the court heard.
Detective Garda Connolly said Preston withdrew some of the money and handed it over to a third party while purchases were made from his account on designer goods and Apple items. It was not known who made those purchases.
Det Gda Connolly agreed with Emmet Nolan BL, defending, that Preston was not the mastermind behind the operation and was not involved in the email hacking.
He was paid a sum of money for allowing his account to be used, which he used to book the holiday. He never went on that holiday due to the Covid-19 pandemic, the court heard.
Mr Nolan said his client was just 18 at the time and was now very embarrassed by his actions. He has a baby with his partner, works as a data technician and is also a talented boxer, defence counsel said.
Sentencing Preston on Tuesday, Judge Martin Nolan said he had dealt with a "lamentable" number of similar cases in the courts. "It seems that a lot of young people can't withstand the temptation of a small reward," the judge noted, adding there was no doubt Preston knew his account was going to be used for illegal purposes.
The judge noted: "Up to now I have not imprisoned these people."
He handed Preston a two-year suspended sentence and ordered him to hand over a sum of €2,500 to the victim in the case within a year.