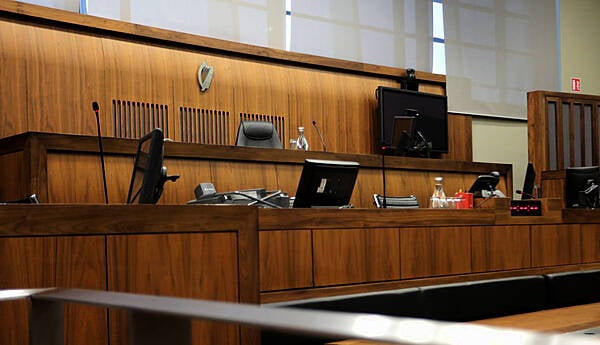 Isabel Hayes
A man who took part in the stealing of rental vehicles across a number of counties to help pay off a drug debt has been jailed for 18 months.
Michael Deegan (37) pleaded guilty to four counts of taking Go Car vehicles without consent at locations in Dublin, Kildare and Wicklow on various dates in October 2021.
The court heard that Deegan was the driver in the operation, which involved him driving his car, or his wife's car, to various locations where Go Cars where parked, before another man broke into them and stole them.
The court heard the keys to each rental vehicle were inside, so the person who broke in to the vehicle was then able to drive away.
Damage amounting to €3,000 was caused to one car and two vans which were later recovered by gardaí, the court heard. Another van was never recovered, with a loss of €26,000 to the company, Aoife McNickle BL, prosecuting, told the court.
Deegan, of Tymon North Green, Tallaght, Dublin, was tracked down by gardaí after the registrations of the cars he was driving were linked to him and his wife.
He has seven previous convictions for road traffic offences.
Eoin Lawlor BL, defending, said Deegan had a violent and abusive childhood, but managed to avoid entering criminality in his youth. After leaving home at 16, he met his wife at a young age, and she encouraged him to seek help, the court heard.
Deegan worked in the building industry and had to work away from home for a period of time to earn money for the family, Mr Lawlor said. He started taking drugs and ran up a drug debt with a criminal organisation.
Deegan was then made to pay off the debt by driving third parties around to steal the Go Car vehicles, the court said.
He was a "sacrificial lamb" in the operation, Mr Lawlor said.
Sentencing Deegan on Tuesday, Judge Martin Nolan accepted he had good mitigation in the form of his guilty plea, cooperation with gardaí and lack of significant criminal record.
He noted there were many testimonials in court which showed Deegan is a good person. The judge said that he would have considered a non-custodial term but for the fact that Deegan engaged in the activity on four occasions.
"He deserves a custodial term," Judge Nolan said. He handed down an 18-month sentence and declined to suspend any portion of it.