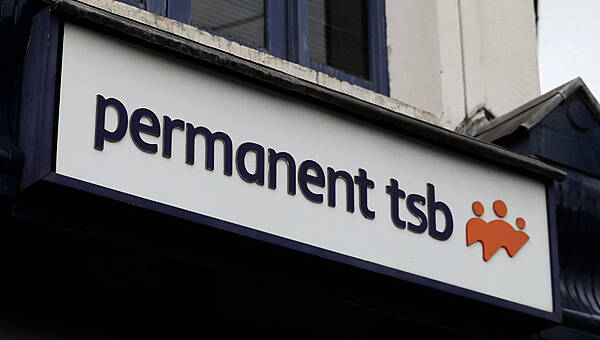 Fiachra Gallagher
Permanent TSB will increase its fixed mortgage rates by 0.75 percentage points from Wednesday, becoming the latest lender to hike prices.
This is the third time the bank has raised fixed rates since November. The last increase came in January, when some fixed rates were increased by 0.8 percentage points.
Variable rate will remain unchanged for now.
The latest move means many of Permanent TSB's fixed rates for a standard first-time buyer will now be over 4.50 per cent.
Head of communications at price comparison site bonkers.ie Darragh Cassidy said that the hikes were to be expected.
"Since last July the ECB has hiked its main lending rate from 0 per cent to 3 per cent so most of this increase was bound to be passed on eventually," he said
"However, even after this latest increase from PTSB, its third since November, it's only passed on just over half the recent ECB rate increases. But this 'generosity' has largely come at the expense of savers who are still getting some of the worst savings rates in all of Europe.
"Permanent TSB, along with AIB and Bank of Ireland will all come under big pressure in the weeks ahead to significantly improve their savings rates," he added.
The hikes come after Ulster Bank — who are in the midst of exiting the Irish market — raised its fixed rate mortgage interest rates by between 0.4 and 0.9 per cent in February.
As part of its withdrawal from the market, Ulster Bank had previously announced it was no longer accepting applications for mortgages from customers from June last year.
The bank previously raised its mortgage rates in November last year.
According to figures from the Irish Central Bank, increases from the ECB are having a knock-on effect in Ireland, raising the average interest rate to 2.69 per cent in December last year from 2.57 per cent in November.
Despite this, the Irish figure remained below the Euro zone average of 2.95 per cent — the highest the rate has been since at least August 2017 and over double the rate from this time last year.