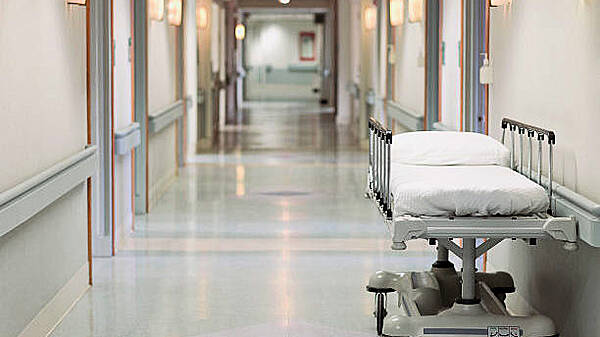 High Court reporters
A woman has been awarded more than €60,000 by the High Court after she injured her back while trying to lift a patient onto a trolley bed while working as healthcare assistant.
Charlena McLaughlin (27) worked as a full-time care assistant at Limerick Regional Hospital when the accident happened on September 6th, 2018 as she lifted the patient on to the trolley with the help of another staff member.
Ms McLaughlin, of Dun An Oir, Drumgeely, Shannon, Co Clare, sued the HSE which admitted liability. The case was before court for assessment of damages only.
Ms McLaughlin claimed that as a result of the accident she had to give up her job as a care assistant and give up on her dream of becoming a nurse.
She switched career paths instead and is now in her final year of a degree course in law and human rights at the University of Galway. Her hope now is to become a human rights advocate.
Following the accident, she was off work with a back injury for a number of months. She finished up her job as a healthcare assistant with the HSE in August 2019, commencing her law and human rights degree course in Galway that September.
Mr Justice Cian Ferriter found she had suffered a minor to moderate back injury which has improved over the last four-and-a-half years, but which had nonetheless persisted for that length of time.
He said the appropriate award for general pain and suffering to date was €35,000 while he assessed damages for future pain and suffering at €22,500. Together with agreed special damages of €2,772, this brought the total award to €60,272.
Loss of opportunity
The judge said a case had also been made for damages for loss of opportunity. However, he did not believe this was a particularly strong factor on the facts of this case for a number of reasons.
These included that she chose to opt for law and human rights over nursing only a few months after the accident at a time when she was not possessed of any medical opinion that she would never in the future be capable of working as a nurse.
He also could not overlook the fact that there was no evidence that she was likely to earn any less in the long term as a lawyer or human rights advocate than as a nurse.
The judge also said an issue arose at the end of the case in which the HSE argued the court should attach less weight to the evidence of the consultant orthopaedic surgeon who was called to give evidence on behalf of Ms McLaughlin. This was because she had been referred to this consultant directly by her solicitor and not by her GP.
The judge said there was an obligation on all expert witnesses to give independent testimony.
He said he had heard evidence from John Rice, the consultant who her solicitor referred her to, as well as from Thomas Burke, an orthopaedic consultant for the HSE, and Aidan Gleeson, an emergency department consultant.
He said he was ultimately more persuaded, on balance, by the views of Mr Rice and Mr Burke than those of Mr Gleeson, particularly where the first two each examined her on more than one occasion.
He was not persuaded by Mr Gleeson's view that any ongoing back pain she had was not linked to her original back injury sustained during the course of her workplace accident.
The judge also noted she had also sued over neck injuries sustained in a traffic accident on July 8th, 2018, and that case had settled.
He said it was not suggested that the neck injuries caused or contributed to the lower back problems related to the case against the HSE.