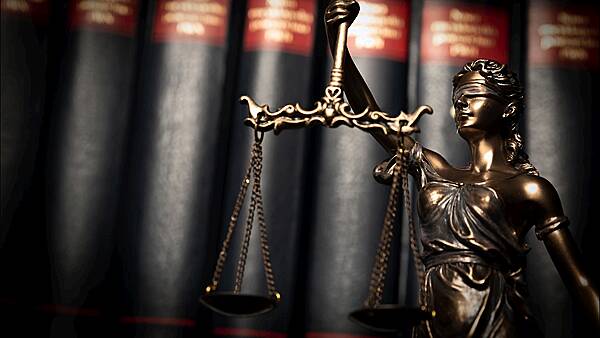 High Court reporters
The High Court has awarded €142,000 damages to a stud farm owner who was subjected to a "vicious and terrifying" unprovoked assault in a pub bathroom.
Ivor Broderick (49) told the court he was with his brother and friends at Harney's Bar, in Tynagh, Co Galway, on October 27th, 2017, when Aidan Robinson followed him to the toilet.
It was alleged Robinson prevented him from leaving the bathroom and then kicked him forcibly to the ground. Mr Broderick claimed the man then kicked him in the head and repeatedly jumped on him and punched him in the head.
Mr Broderick's companions eventually pulled Robinson off him, and his wife came to drive him to hospital, the court heard. Scans revealed he suffered a fracture to his left fibula that required surgery the following day.
Properly notified
Mr Justice Anthony Barr said Robinson, of Gurtymadden, Loughrea, Co Galway, did not participate in the High Court hearing or submit a defence. The judge was satisfied he had been properly notified of the action.
He also noted that Robinson was convicted in the District Court, with a fine of €750 imposed.
The judge was satisfied from Mr Broderick's evidence that he subjected to a "vicious and terrifying assault" at the hands of Robinson.
He awarded €65,000 for Mr Broderick's serious ankle fracture injury, which, the judge said, continues to restrict the function of his ankle joint. Mr Justice Barr awarded €30,000 for the significant psychiatric effects of the assault.
For future pain and suffering the judge awarded €40,000, while he directed €7,000 for medical expenses.
The court also took into account the claim for aggravated damages, given the injuries were a result of an intentional and unprovoked attack. Mr Justice Barr said he accepted Mr Broderick's evidence that Robinson "smirked" at him in a restaurant sometime after Robinson's District Court conviction.
The court awarded total judgment against Robinson of €142,000. The judge noted the case predates the introduction in 2021 of new personal injuries guidelines, but he used that methodology in relation to the assessment of damages for multiple injuries.