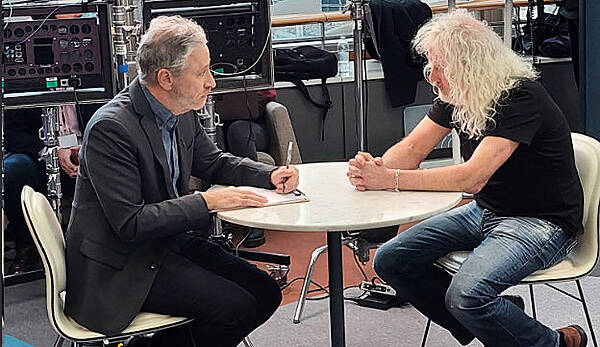 Kenneth Fox
Irish MEP Mick Wallace was spotted in Brussels on Wednesday being interviewed by American TV show host and comedian Jon Stewart.
The former Daily Show host currently has his own current affairs show The Problem with Jon Stewart on Apple TV+.
Each episode covers a single topic that is, as Stewart puts it is, "currently part of the national conversation."
It is believed that he was interviewing Mick Wallace about the war in Ukraine and specifically the relationship between NATO and Russia.
Wallace and his fellow Irish MEP Clare Daly have been critical of the role the EU has played in the war as well as arming Ukraine's military.
Earlier this year they both voted against a resolution calling for the establishment of a special international tribunal to prosecute Russia's leadership for the crime of aggression against Ukraine.
Clare Daly is also believed to have been interviewed by Jon Stewart for his show as well.
Both Mick Wallace and Clare Daly have been contacted for comment.
There's @jonstewart in the European Parliament 👀 pic.twitter.com/1oF6sLbIwd

— Kevin Purcell (@KevinPurcell_) March 8, 2023