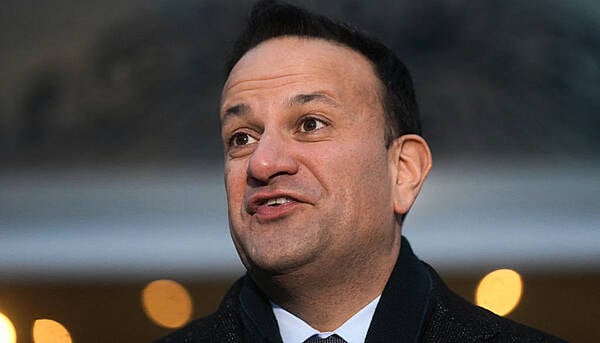 By David Young, Claudia Savage and Rebecca Black, PA
The Taoiseach has acknowledged a planned referendum on gender equality could attract a low turnout, but he said that was not a reason not to hold it.
Leo Varadkar said November's vote could involve up to three separate referenda to address different proposed amendments to the Constitution.
Mr Varadkar said the constitution as it was drawn up in 1937 was not reflective of modern Ireland, and there was a need to remove discriminatory language and acknowledge the diversity of the family unit.
In line with the recommendations on gender equality made by the Citizens' Assembly, people will be asked to vote on a series of amendments to the constitution.
That would involve including a specific reference to gender equality; widening the definition of a family beyond those families that involve a marriage; and replacing a reference to "women in the home" with a section highlighting the importance of care in Irish society.
𝐍𝐨𝐯𝐞𝐦𝐛𝐞𝐫 𝟐𝟎𝟐𝟑 🗳️

The Government intends to hold a referendum on gender equality, as recommended by the Citizens' Assembly on Gender Equality and the Special Joint Oireachtas Committee on Gender Equality.

— MerrionStreet.ie (@merrionstreet) March 8, 2023
During a press conference at Government Buildings on Wednesday, the Taoiseach said the wording of the referendum or referenda would be finalised by early summer, with subsequent legislation passed in the autumn, before campaigning begins.
He accepted that past referenda that have been held on their own, and not alongside another election vote, have attracted low turnouts, with the exception of high-profile constitutional reforms on abortion and marriage equality.
"Being afraid of a low turnout can't be a reason not to do the right thing," he said.
"And we think this constitutional change is overdue."
He said while many steps had been taken in Ireland to address gender inequality more work was needed.
"The job is far from done," he said.
"I hear from my sisters, my female friends, colleagues and constituents about the barriers that still exist, and the obstacles that still remain in the way, the glass ceiling is far from shattered."
Mr Varadkar said there may be a need for underpinning legislation to change certain laws to reflect any constitutional amendments that may be approved by the people.