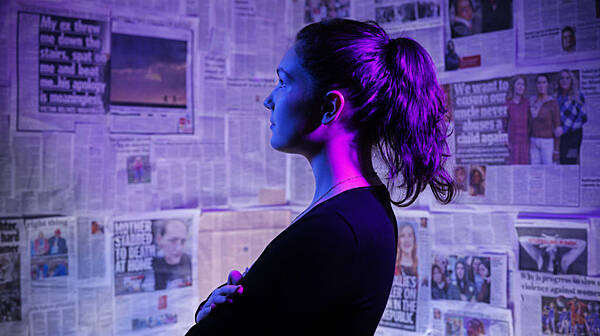 A victim of domestic abuse reaches out to Women's Aid once every five minutes, according to data released by the charity.
Analysis of data gathered via the Women's Aid website between October and December 2022 show a startling pattern of abuse within Irish society, the charity said.
To mark International Women's Day, Women's Aid — in conjunction with commercial partner Allianz Insurance — will launch 'The Last Incident', which aims to act as a reminder of Ireland's "rampant domestic abuse problem".
The campaign will feature a public tracker — placed in strategic locations around Dublin — documenting the amount of hours sinces an instance of domestic abuse was reported with Women's Aid.
An online version of the tracker will also be available at thelastincident.ie.
CEO Women's Aid Sarah Benson said that it was a "sad reality" to acknowledge that not a minute passes "when abuse is not being perpetrated in our society".
One in four women in Ireland will be subjected to domestic abuse over their lifetime, she noted.
"On a day designed to celebrate women and their achievements it is vital that we also highlight what holds women back and stifles their potential to thrive and achieve.
"We need to loudly call domestic abuse out as an unacceptable violation of human rights and a barrier to women's equality."
Women's Aid is a national organisation working to prevent and address the impact of domestic violence and abuse.