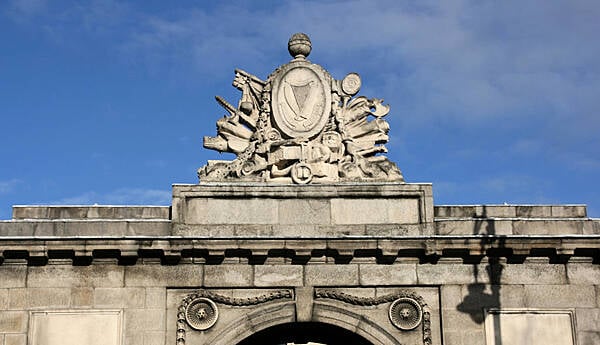 High Court reporters
A former chief operating officer of global fund management Carne group, which is based in Dublin, claims an agreed multi-million euro incentive package he had with two companies in the group has not been implemented.
Chris Oliver Jagemann is seeking a High Court order that Carne Global Financial Services Ltd and Carne (Cayman) Ltd specifically perform a "transaction incentives agreement" of January 2022 between him and the two companies.
Mr Jagemann, of Esher, Surrey, England, claims the incentive agreement was part of an August 2022 deal whereby the Carne group acquired asset management and service company Asset Willis Towers Watson (WTW) which owned another firm called Management Exchange (AMX).
Mr Jagemann held senior management positions in WTW and had established and became CEO of AMX.
He became chief operating officer within Carne which is based in Dublin and has numerous offices worldwide. It has more than 500 employees and more than $2 trillion (€1.89 million) of assets under management through its digital platform.
Carne was founded in 2004 by its current chief executive John Donhoe, and it provides outsourced management solutions to asset managers, insurance companies, pension funds and wealth managers.
Mr Jagemann instituted legal proceedings against the two Carne companies last month
He said in an affidavit he remains employed within Carne but has recently been moved to a different position.
He said he was closely involved in bringing the acquisition of AMX and WMW successfully to completion. In recognition of that, the incentive payment agreement was made in which he would get £2 million (€2.25 million) over five years and equity in the defendant companies.
He said the equity would "far exceed" the £2 million incentive payment.
The initial equity grant was to come in the form of restricted share units which would not be contingent on any revenue or other performance targets being met, he said.
The defendants however failed to implement the initial grant of restricted shares element of the deal, he said. As a result he invoked a term of the agreement which entitled him to elect to receive a cash payment instead of the initial equity grant, he said.
He claims Carne chief executive, John Donohue has contended that the initial equity had been deemed granted in December 2022 and he (Jagemann) had no entitlement to the cash alternative.
Mr Jagemann did not give details of the amount of the cash payment over what he said was in the interests of not disclosing information the defendants may consider commercially sensitive.
Following legal correspondence, lawyers for Carne objected to his claims and the proceedings followed.
The case came before Mr Justice Denis McDonald who on Thursday admitted it to the fast track Commercial Court list and approved agreed directions on how it should proceed.
Last Monday, the judge adjourned the application to admit the matter to the commercial list after expressing concern that the court was not being fully informed about the nature of the claim.
The Jagemann side agreed to provide the details sought in a sealed envelope which the court could consider separately.