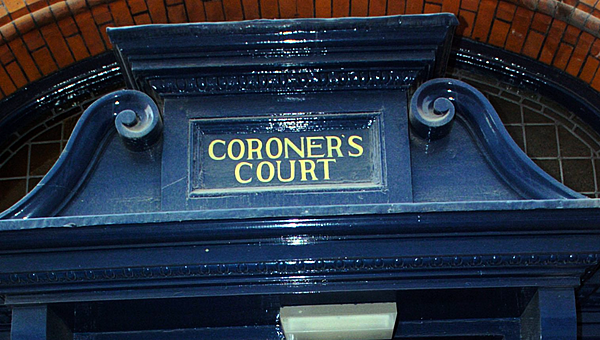 Seán McCárthaigh
An elderly Carlow man who suddenly appeared before his family covered in flames is believed to have accidentally set himself alight with a match, an inquest has heard.
Jim Delaney (85) suffered fatal complications from burns injuries to his body which he sustained in an incident at his home on St Joseph's Road, Carlow on August 30th, 2021.
The father of four was transported by air ambulance to St James's Hospital in Dublin but died there two days later.
The deceased's son, Paul Delaney, told a sitting of Dublin District Coroner's Court on Thursday that he had been visiting his parents' home and was sitting in the kitchen with his mother, Irene and sister, Mary discussing a new stove for the house when his father appeared in the hallway "on fire from his chest up."
He described removing his father's jumper and shirt and trying to ease the burns with cold water and towels until emergency services arrived at the house.
The coroner, Aisling Gannon, said there was no witness to the actual incident which caused the fire.
The inquest heard there were no fires or candles lighting in the house at the time.
Pipe smoker
However, the dead man's wife, Irene Delaney told the coroner in a statement that her husband had been a pipe smoker and had the habit of still lighting and putting out matches even after he had stopped smoking.
Ms Delaney said he had been in good form earlier that day when they had been sitting and chatting in their sitting room.
The couple's daughter, Mary Delaney, who was a carer for her two parents, told the hearing that they had attempted to put out the fire and ease her father's wounds with a shower hose.
She said her father had started to show signs of dementia and had become absent-minded in the months before his death.
A consultant in plastic surgery at St James's Hospital, Claragh Healy, said Mr Delaney had suffered 25 per cent full thickness burns to his trunk, face, neck and upper limbs and a decision was taken in consultation with his family to provide palliative care.
A post-mortem confirmed he died as a result of multiple organ failure resulting from the burns.
Ms Gannon returned a verdict of accidental death.