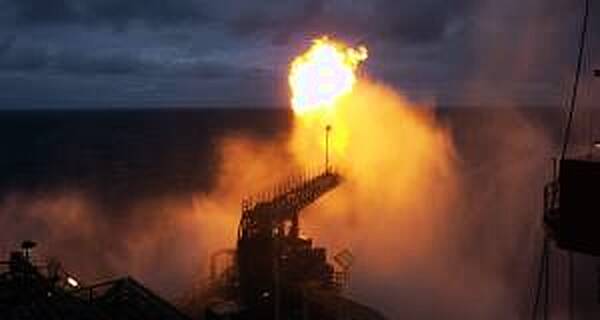 Gordon Deegan
Record European gas prices during last Summer contributed to revenues recorded by Vermilion Energy from its Corrib Gas field operation increasing by 51 per cent to 324.34 million Canadian dollars (€222.2 million) in 2022.
That is according to the 2022 Vermilion Energy annual report which shows that its Corrib Gas field interest benefited from a 61 per cent increase in the price of gas across 2022.
The report shows that by the fourth quarter of last year the price of gas had softened contributing to Vermilion's fourth quarter revenues from Corrib slumping by 41 per cent to 64.7 million Canadian dollars compared to the same quarter in 2021.
The report states that the Corrib production increased by one per cent in the fourth quarter compared to the previous quarter "as the Corrib facility experienced strong operational run time during the quarter".
European natural gas prices reached an all-time high in late August on concerns regarding Europe's ability to meet winter gas demand which has been followed by more recent price weakness due to warm weather and full storage.
The gas produced from Corrib represents 100pc of Ireland's domestic production of natural gas.
The hike in revenues at Corrib Gas contributed to Vermilion's overall revenues increasing by 67 per cent or 1.39 billion Canadian dollars from 2.07 billion Canadian dollars in 2021 to 3.47 billion Canadian dollars for last year.
Corrib project stake
The Canada-based Vermilion has a 20 per cent stake in the Corrib project and as a result of a 556 million Canadian dollars deal in November 2021 Vermilion acquired an additional 36.5 per cent share after it agreed to purchase Equinor's shareholding in the field.
The new report states that the Corrib acquisition is now expected to close at the end of March.
In his report, President and chief executive Dion Hatcher states that "to increase our exposure to premium priced European gas, we progressed the high rate of return Irish Corrib consolidation deal, which we plan to close on March 31, 2023".
On the acquisition, Mr Hatcher states that Vermilion estimates a net cash payment of approximately 200 million Canadian dollars at close "and expects the acquisition to payout in approximately one year, based on forward commodity prices".
Windfall tax
The report records that Vermilion's profits were hit by a 223 million Canadian dollars full year impact of temporary windfall taxes.
The report stated that the temporary windfall tax "was approved by the European Union on September 30th, 2022, and was applied retroactively for 2022 in the countries where we operate".
It notes that as at December 31st, 2022, Ireland has not legislated a windfall tax rate and a rate of 75 per cent was announced in November 2022.
Vermilion has plans to continue extracting natural off the west coast for a decade longer than expected after privately briefing Taoiseach Michéal Martin on their proposals during a meeting at Government Buildings during last Summer.
Vermilion is planning a €20 million investment in new technology which will allow them to go deeper in search of more natural gas and Vermilion told Mr Martin they believe the life expectancy of the site could be extended to 2038.
Production volumes reached full plant capacity at the end of 2016 and production plateaued at this level until decline started at the beginning of 2018.
The gas is produced through a subsea facility off the Mayo coast and brought ashore through a 83km pipeline to Bellanaboy Bridge gas plant.