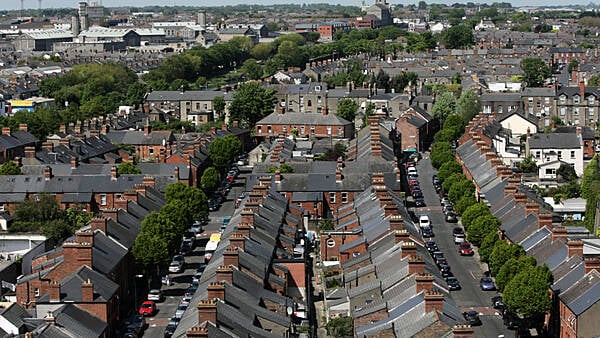 Kenneth Fox
Taoiseach Leo Varadkar has said there is a deficit of 250,000 homes in the State currently and accepted it would take a long time to resolve the housing shortage.
As The Irish Times reports, Mr Varadkar told a meeting of the Fine Gael parliamentary party that 30,000 homes were built last year and another 35,000 are under construction in 2023. However, he said the overall deficit in terms of need was at a quarter of a million.
"It will take a long time to close the gap, but the corner can be turned this year," he told his TD and Senator colleagues.
"There needs to be at least 40,000 homes built every year, and we are ramping up to that under the Housing for All plan," he said.
The annual target for Housing for All is 33,000 new-build homes each year. Mr Varadkar pointed out that the 30,000 completions last year did not include student accommodation and derelict properties brought back into use.
The admission came a day after the Government announced the end to a pause on evictions which could see a rise in homelessness, according to charities.
Party sources said that the meeting generally supported the Taoiseach's stance with TDs and Senators acknowledging that difficult decisions had to be made.
Meanwhile, Minister for Housing Darragh O'Brien defended his decision to end the temporary ban at the end of March at the Fianna Fáil parliamentary party meeting.
He told the party's TDs and Senators that he acknowledged the difficulties around the issue but said "it was in the public interest in the medium-term, to long-term. He said more private rental supply was needed.
The news comes as income from rental properties was listed on the latest government Register of Interests by 27 of the country's 160 TDs.
The latest Register of Interests shows that the current number of landlords in the Dáil has dropped from the 35 listed in the previous Dáil.
Independent TD Michael Healy-Rae has the most rental properties at 16. The Kerry TD stated that he provides accommodation for Ukrainians.