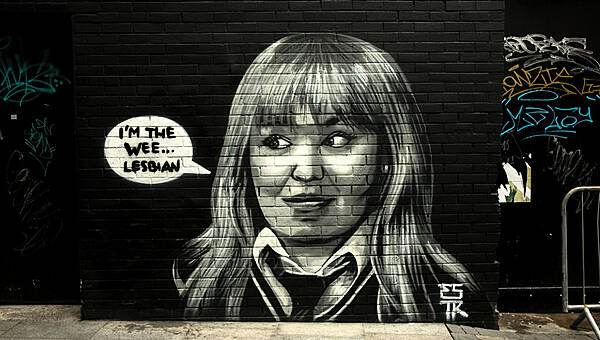 Ken Foxe
Tourism Ireland spent more than €1.4 million on a major advertising drive centred around hit TV shows Derry Girls and Bad Sisters.
Shooting costs for a new Derry Girls campaign came to almost €540,000, which includes videos and marketing material with stars Saoirse-Monica Jackson and Jamie-Lee O'Donnell for use across the globe.
A further €680,000 was spent on a shoot featuring comedian and actress Sharon Horgan with versions of both sets of adverts made available in French, German, Spanish, Dutch, and Italian.
Tourism Ireland said there were additional costs of €217,000 on the two shoots that covered the cost of "character portraits", photography, and special features about the "favourite things" of the celebrities involved.
The two shoots are part of the tourism agency's Fill Your Heart With Ireland campaign and came with a final combined price tag of €1.436 million, according to information released under FOI.
Tourism Ireland said that covered costs for production, post-production, artists' fees, creation of content specifically for social media, music, travel and the development of the ads in multiple sizes and formats.
They said they were hoping to reach at least 100 million impressions for the two shoots during the first half of this year.
A campaign brief provided by the tourism promotion agency said Ireland needed to distinguish itself from competitors to ensure a "strong mental availability" among potential visitors.
It said tourism was a "fiercely competitive environment" and that the campaign would need to deliver "real emotional connection".
The brief said the 'Fill Your Heart with Ireland' strap line had proven a "strong and powerful message" in the post-Covid period.
https://www.youtube.com/watch?v=qlkNgi-Mz-g
It added: "Spirits have never been more in need of lifting, so the idea that Ireland is 'the perfect place to restore your lust for life' should have even greater resonance."
The campaign brief said they had been looking for something that would "punch above its media weight".
They said this could be done through celebrity, clever use of advocacy, appropriate use of humour, or by tapping into a cultural phenomenon.
Tourism Ireland said the inclusion of Derry Girls and Sharon Horgan as the key faces of the campaign had ticked all of those boxes.
They said the target market was the "culturally curious", who were higher earners aged between twenty-five and fifty-five as "they offer the best opportunity to drive revenue".
An information note said the new campaign was to go live around St Patrick's Day in several key tourism markets, including Great Britain, Germany, France, Italy and the Nordic countries.
In early April, it will be rolled out in the United States and will run on multiple channels including TV, cinema, social media, and digital outdoor.
The note said: "The ads will also be shared on Tourism Ireland's social media platforms, including YouTube, Instagram, Twitter, Facebook and TikTok."
They said they hoped another 50 million impressions would be delivered in the second half of this year from the ambitious €1.4 million campaign.
The design brief for the campaign added: "We would expect our core media spend to be between €13 [and] €20 million in 2023, excluding any cooperative partner investment.
"This budget assumption represents a decrease of 33 [to] 50 per cent across markets creating even more pressure for the campaign to win consumer attention."